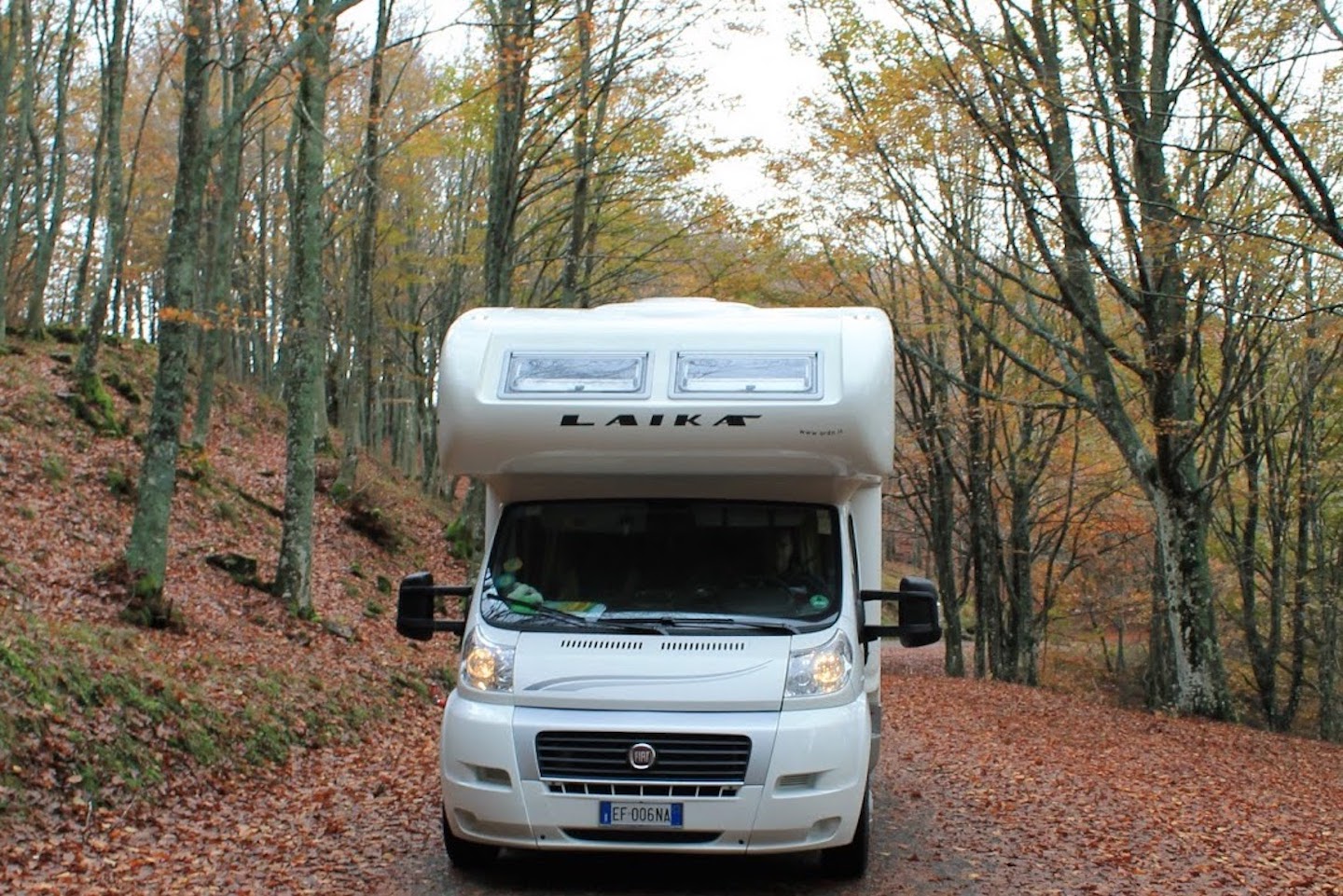 Camper Parking Areas
Find out where you can stop by motorhome to experience a special night under the starry sky of the Casentino Valley.
Bibbiena
Camper Area
Via Palazzetto c/o petrol station Bibbiena Carburanti
– water loading
– toilet cassette unloading
– cockpit loading
– illuminated
Agri-camping –
Farmhouse La Collina delle Stelle
Loc. Casanova 63 Bibbiena (Arezzo)
Ph. +39 0575594806
info@lacollinadellestelle.it –  www.lacollinadellestelle.it
Parking
Bible near old town: Piazzale John Lennon loc. Santa Maria 65
Bibbiena Station: Piazza Avis adjacent sports field, F.lli Brocchi
Soci:
– Parking Piazza Campana
– Parking Lot Via del Tessitore
CASTEL FOCOGNANO
Parking
Pieve in Socana: parking adjacent to the archaeological area
Rassina: Parking adjacent to the village cemetery.
CASTEL SAN NICCOLÓ
Camper Area
Via Solano – Strada in Casentino
– Public lighting
– Cockpit loading
– Water point
CHITIGNANO
Camper Area
Via XXV Aprile, 2, 52010 Chitignano (Arezzo)
Ph. +39 0575 596713
– Fountain with drinking water
– Drainage
– Undifferentiated container, 100m away also found containers for separate waste collection.
MONTEMIGNAIO
Camper Area
Pieve di Santa Maria Assunta
– unguarded public parking
– Drainage
– Water
– 4 places
Poppi
Camper Area
Viale dei Pini – Poppi (Arezzo)
Only 200 meters from the historic center
– No. 12 places
– Water
– Electricity
– Supply/Drainage (fee required)
PRATOVECCHIO STIA
Camper Area
Via Uffenheim (near the stadium) – Pratovecchio
Services:
– Drinking water
– Drainage
– Columns for current
– 12 places on asphalt surface
Via Londa (near Canto alla Rana – swimmable area) – Stia
– drinking water load
– Water discharge
– Power supply
– 10 places on asphalt surface
TALLA
Camper Area
Via di Bicciano snc (at the festival park)
– Drainaige
– Drinking water
– 2 places available