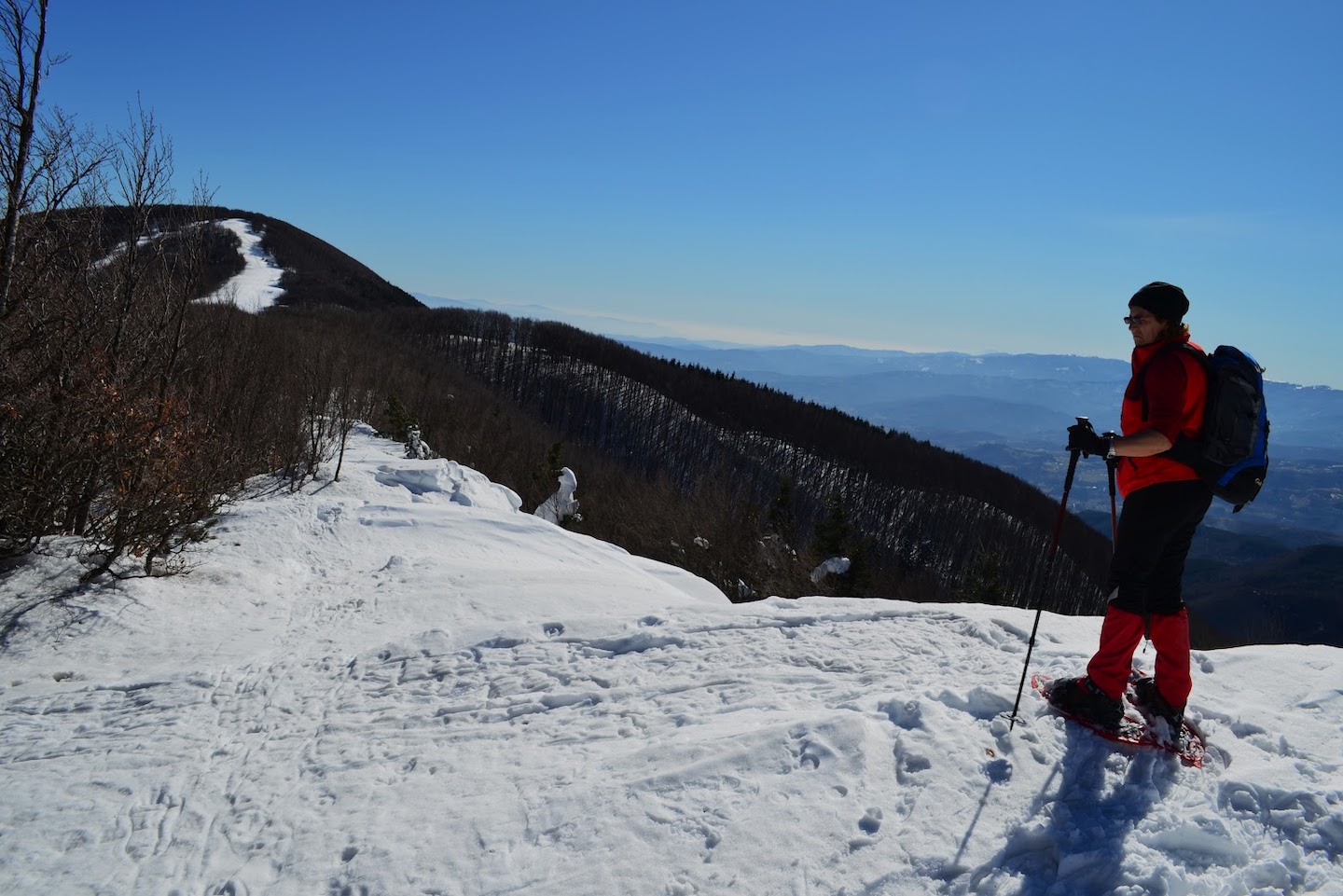 Snowshoeing in Casentino
Snowshoes are a fun alternative to skis, which allows you to walk and float in the snow.
The technique is not particularly complex, which makes snowshoeing a suitable activity for everyone, children and adults alike. Snowshoeing involves not only the muscles of the legs, but also those of the torso, so practicing this type of activity brings many physical benefits.
In Casentino, during the winter season, snow-covered mountains, such as the Falterona and Monte Falco, offer leisure time for snowshoeing enthusiasts as well as for those who want to try it for the first time.
If you are not too familiar, here are some tips: dress in layers, avoiding excessively thick clothing, start with short walks and try to keep the pace short.
If you don't have snowshoes at hand, you can always hire them on-site, perhaps by taking part in one of the many excursions organized by environmental guides, which you can also find in our events section.