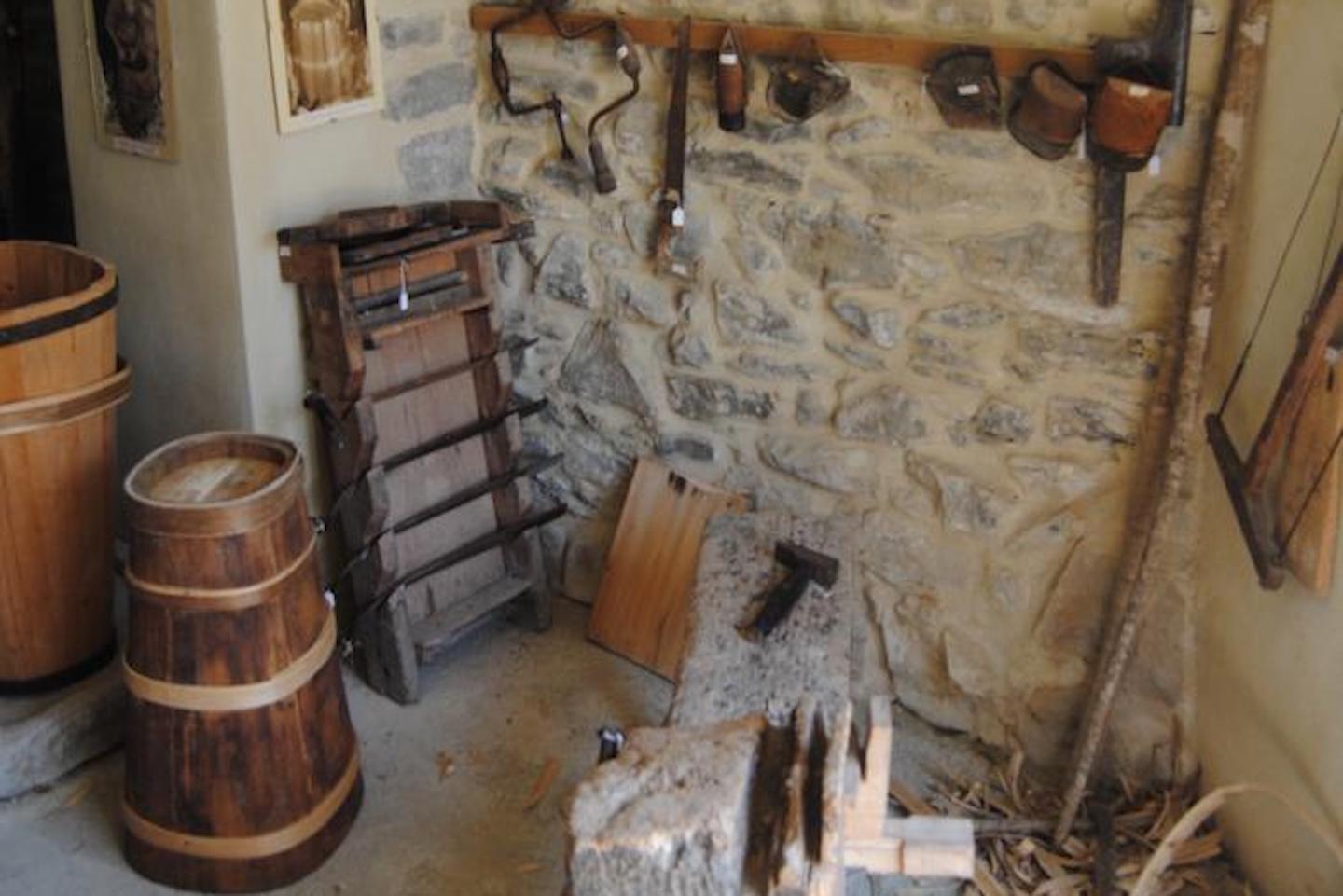 Bottega del Bigonaio
Set up by the Pro Loco of Moggiona, the workshop enables visitors to rediscover the ancient manual skills of the "bigonaio", the craftsman who made the wooden containers for harvesting grapes, known as "bigoni". This profession has characterised this small mountain village for centuries, and has always been linked to the forest and the wood obtained from it.
The itinerary is divided into two sections: the first presents a reconstruction of a traditional workshop, while the second displays a series of artefacts made by the craftsmen.
A short distance away is the permanent exhibition on the War and Resistance in Casentino, as this area was crossed by the Gothic Line and marked by a Nazi-Fascist massacre. This space also houses a small library with panels, drawings and original historical documents.
For more information:
Proloco Moggiona
Tel. +39 334 305 0985