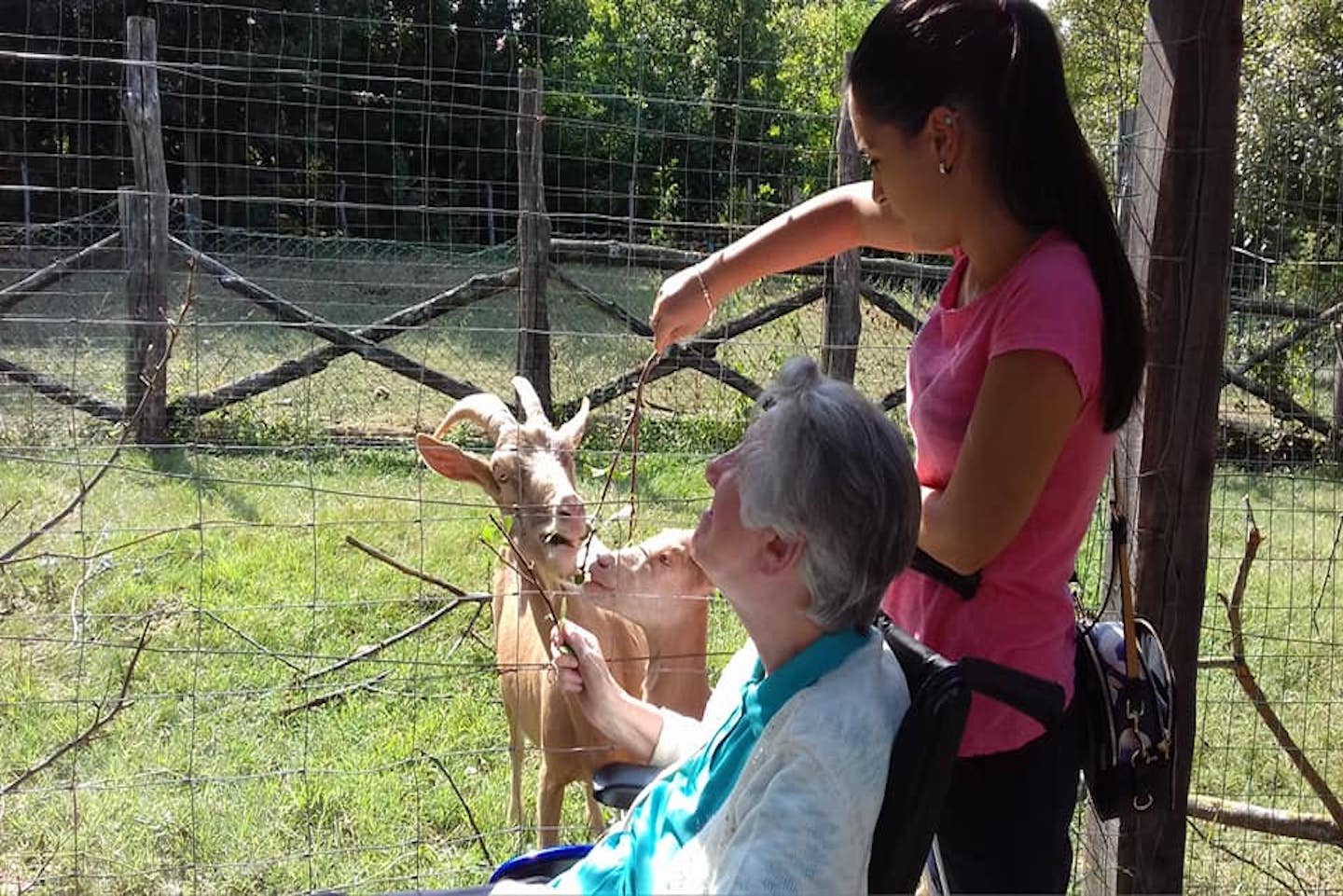 Educational farm… silently
Let's begin preparing food for the smaller animals: northern lapwing chicken and rabbits that of the garden of the farm, and then let's move to see the bigger animals: the cows and the bull Orlando, the goats, and Ginger, our horse… all, however, in silence, leaving room for sensoriality.
At the end: tasting with the organic products of our Farm.
Suitable for: adults – disabled people – bachelorette parties.
Program and duration: start at 10.30 am – educational farm of about 2 hours – tasting. End around 1.30 pm.
Prices: € 50 per person. Minimum 2 people
For more information about proposals for all
BioAgriturismo Lucatello
Loc. San Donato, 24 52015 Pratovecchio (AR)
+39.0575.582231 – +39.340.9096261
info@agriturismolucatello.it –  www.agriturismolucatello.it
To discover all the proposals of the Bio Agriturismo Lucatello visit