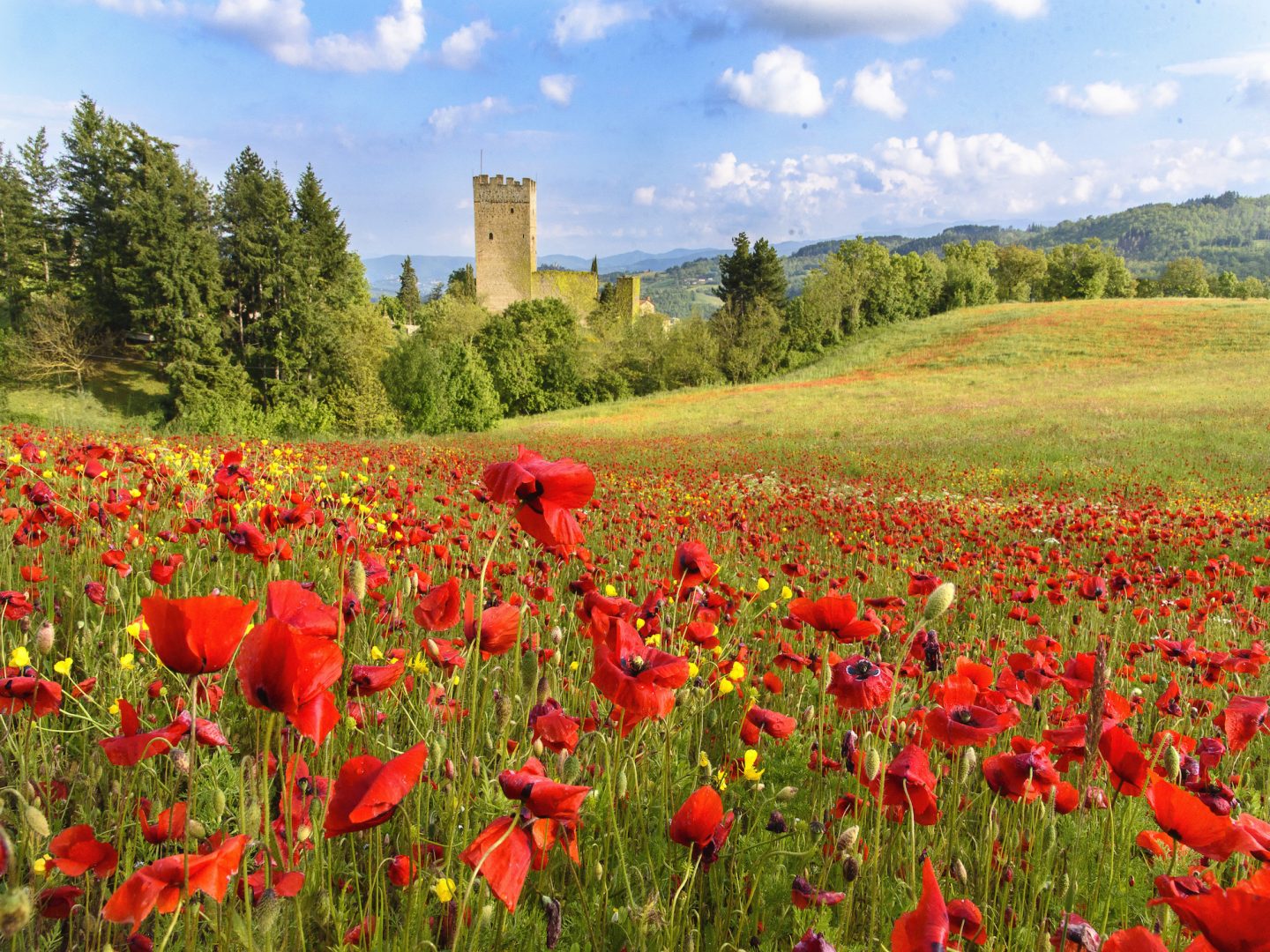 Porciano Castle
Dante, during his exile from his beloved Florence, was once again a guest of the Counts Guidi at the Porciano Castle in the municipality of Pratovecchio Stia. It is said that it was from this castle that, between 1310 and 1311, he sent three famous letters full of anger: "To the Princes and Peoples of Italy", "To the Florentines" and "To Henry VII".
The story goes that the Florentine republic, angered by the poet's letters, sent the Florentine ambassador to Porciano, asking the family of the lords who were his hosts, to hand Dante Alighieri over to the Republic.
The Counts Guidi, notified before the messenger arrived, advised Dante to leave. It is said that Dante, fleeing from the castle, encountered those who were looking for him. Not knowing him, the ambassador asked Dante if the much sought-after Dante Alighieri was still within the walls of the castle of Porciano and he replied: "Quand'io v'ero è v'era" ("When I was there, he was there").