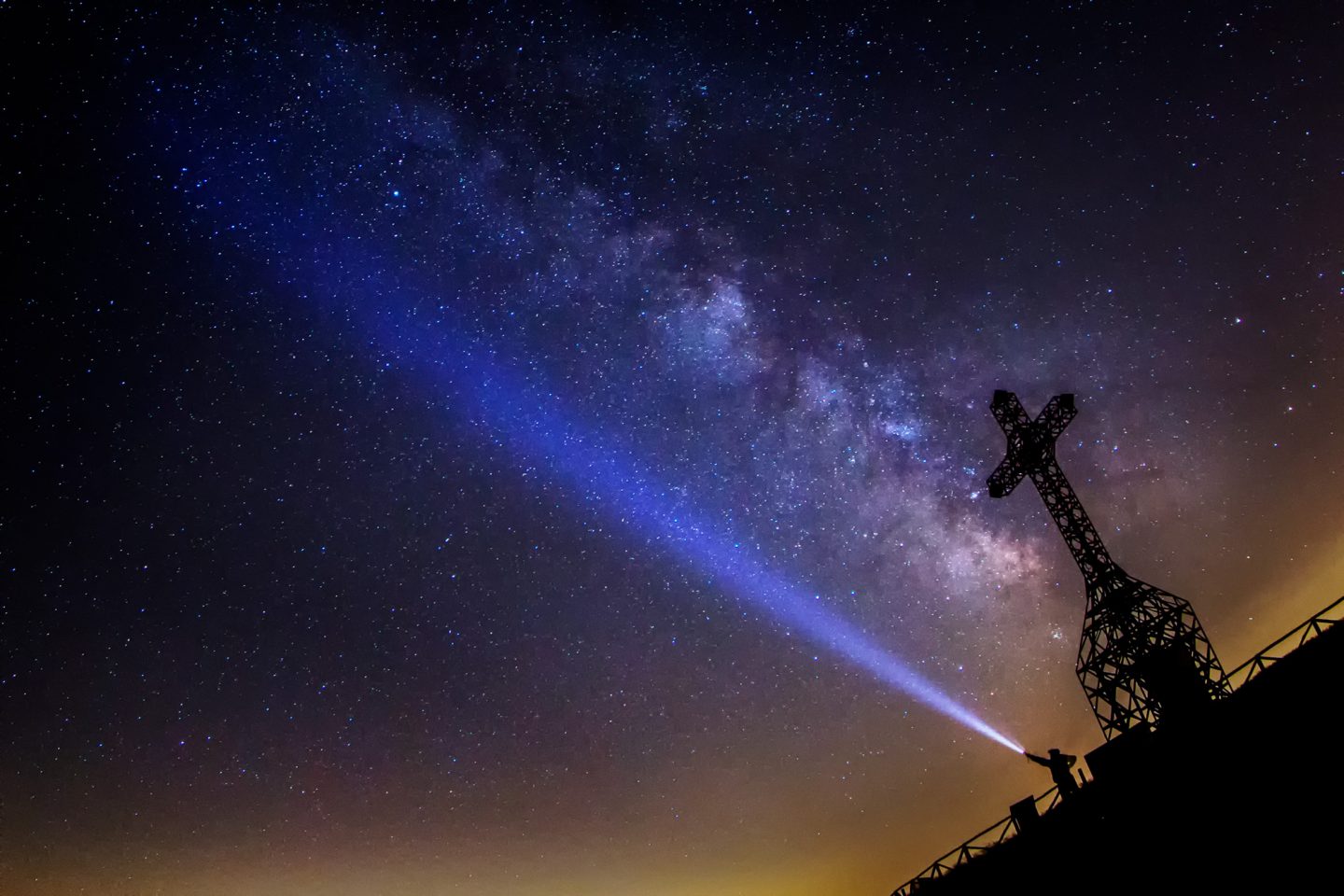 Pratomagno
Thereafter, when the day was spent, the valley
From Pratomagno to the great yoke covered
With fog, and made the heaven above intent, 
Purgatorio, Canto V (115–117)
This massif, which separates the Casentino from the Valdarno, is a true natural monument for the people of the Casentino. Situated opposite Mount Verna, it forms the western side of the mountain system embracing the entire valley.
On its summit, the enormous iron cross, built in 1928 in honour of St Francis of Assisi, stands iconic.