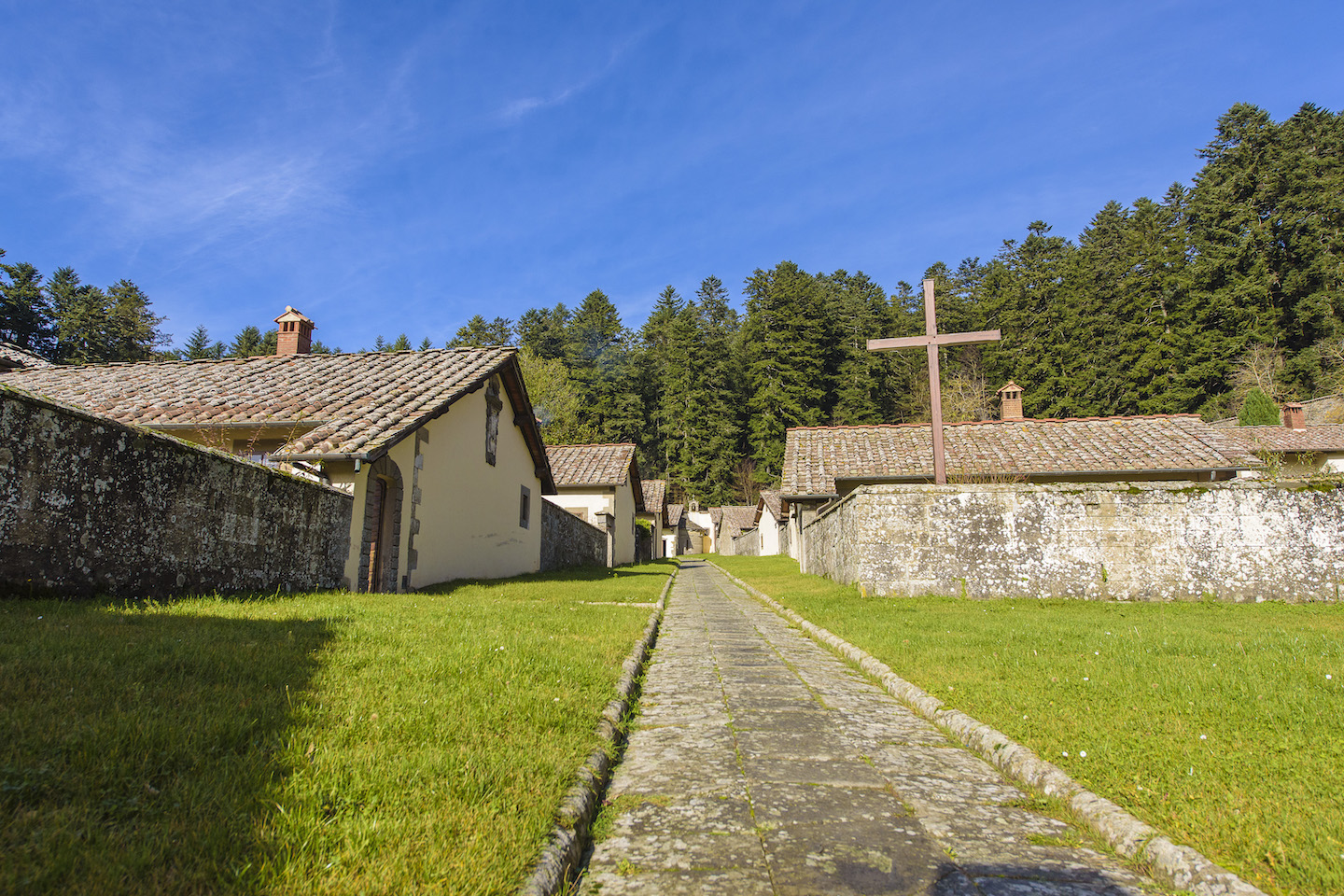 Hermitage of Camaldoli
"Oh," he replied, "at Casentino's foot
   A river crosses named Archiano, born
   Above the Hermitage in Apennine.
Purgatorio, canto V (96)
The Hermitage is that of Camaldoli, founded by St Romuald about a thousand years ago. Surrounded by the silence of the sacred forest cultivated by the monks, the Hermitage represents one of the two dimensions of the Camaldolese order, which combines cenobitic life with solitary contemplation. Just above the Hermitage are the sources of the Archiano, a tributary of the Arno, which once marked the boundary between the Casentino, dominated by the Guidi, and the territories under the control of Arezzo.