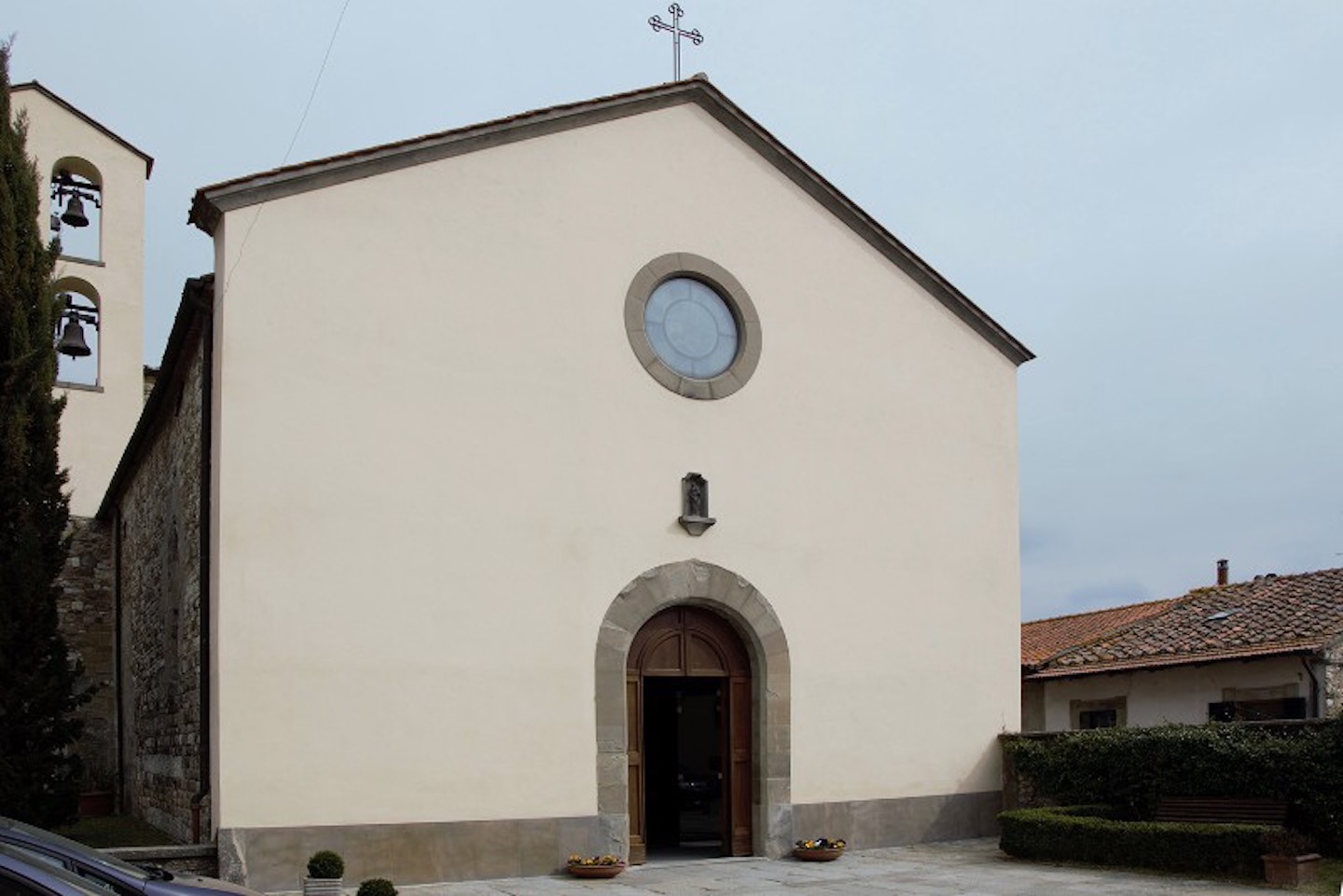 San Ippolito Martyr
This is the ancient Parish Church of Castello Tarlati, dating back to 979 and subsequently transformed into a Rectory in 1744.
The first historical information about the Pieve di Bibbiena dates back to the 7th century, when the worship building, dedicated to Saints Ippolito and Cassiano, was located in Castellare. The oldest reliable document mentioning this church is dated 979.
After the Battle of Campaldino (11 June 1289), in which the Ghibellines of Arezzo were defeated by the Florentine Guelphs, the old parish church suffered irreparable damage and had to be rebuilt. Towards the middle of the 16th century, the building was enlarged and, between the 16th and 17th centuries, weighed down by Baroque overlays that were removed in the early 20th century.
In 1972, excavations revealed a beautiful gate and a large Romanesque window on the eastern side of Via Berni.
In 2016, following a visit by Bishop Riccardo Fontana, the Rectory changed its name from St Cassiano to St Donato, the patron saint of Arezzo, alongside the unchanged St Ippolito.
The interior of the Rectory contains a wealth of works of art. The paintings include a painted cross from the first half of the 14th century, whose author is identified as the Master of San Polo in Rosso, a follower of the Sienese Duccio di Buoninsegna. There are also a Madonna with Child and Angels by Cola da Camerino, dated around 1424, a Mannerist Annunciation by Cosci, dated around 1580, and a painting by Jacopo Ligozzi, dated 1601, depicting the Virgin in Glory with Child and Saints Michael the Archangel and Anthony Abbot.
Sculptures include a wooden work depicting the Madonna and Child, from the Church of Santa Maria Assunta in Giona, dating from the 13th century.
On the altar is the beautiful altarpiece by the painter Bicci di Lorenzo, recently restored and dating from 1435. It depicts an enthroned Virgin and Child with Saints, including St Ippolito, patron of the church.
The stained-glass windows are also interesting, featuring St Clare, holding a white lily, and Buonconte di Montefeltro, portrayed in the last moments of his life as imagined by Dante Alighieri.
Via Rosa Scoti Franceschi, 41