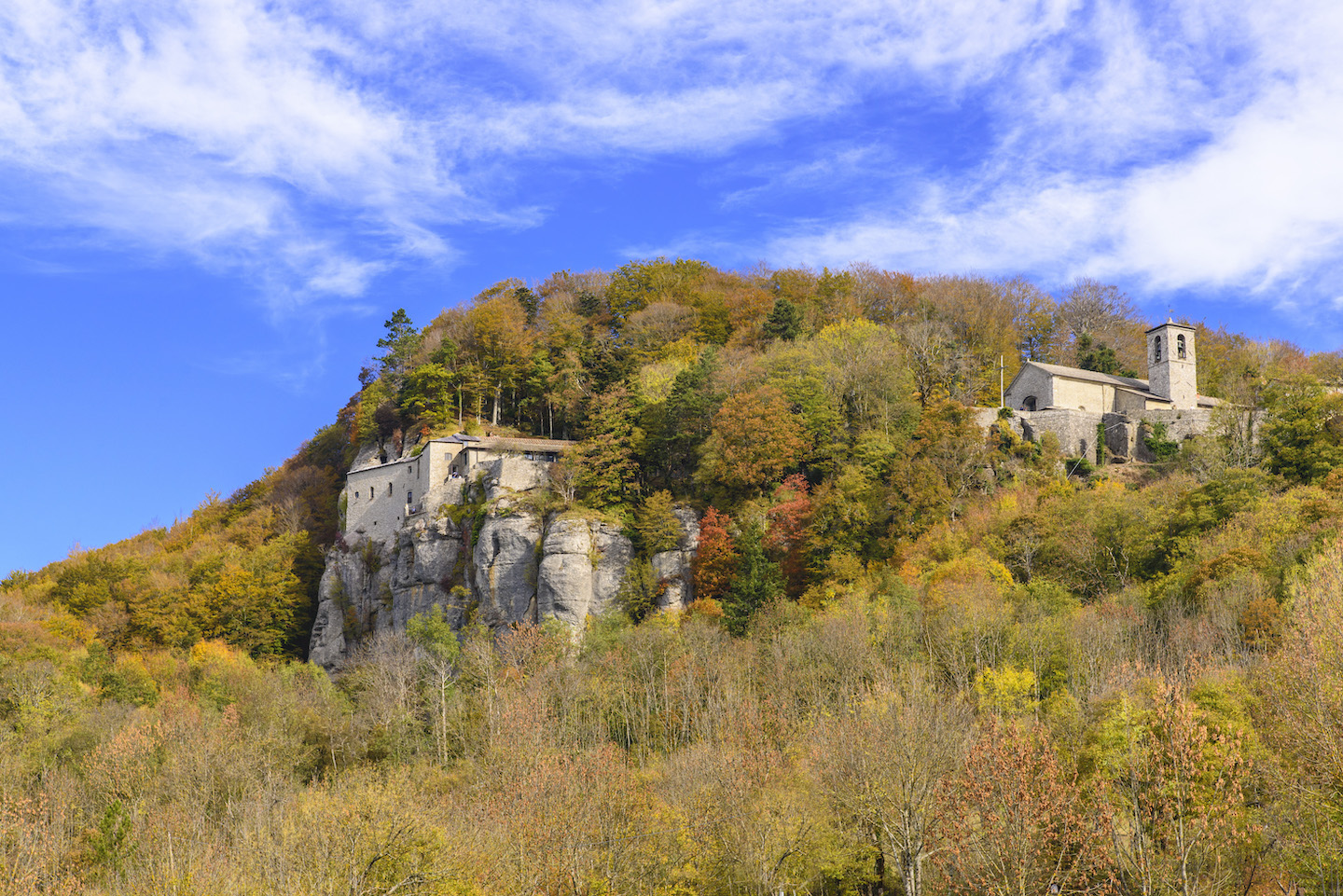 Sanctuary of La Verna
On the rude rock 'twixt Tiber and the Arno
   From Christ did he receive the final seal,
   Which during two whole years his members bore.
Paradiso, canto XI (106 – 108)   
Dante's verses here refer to St Francis, who received the stigmata two years before his death on the sacred mountain of La Verna, given to him by Count Orlando Cattani. La Verna, and its sanctuary set in the rock, is still an active spiritual centre, a pilgrimage destination and a fundamental stage of the route dedicated to the Saint that leads to Assisi.