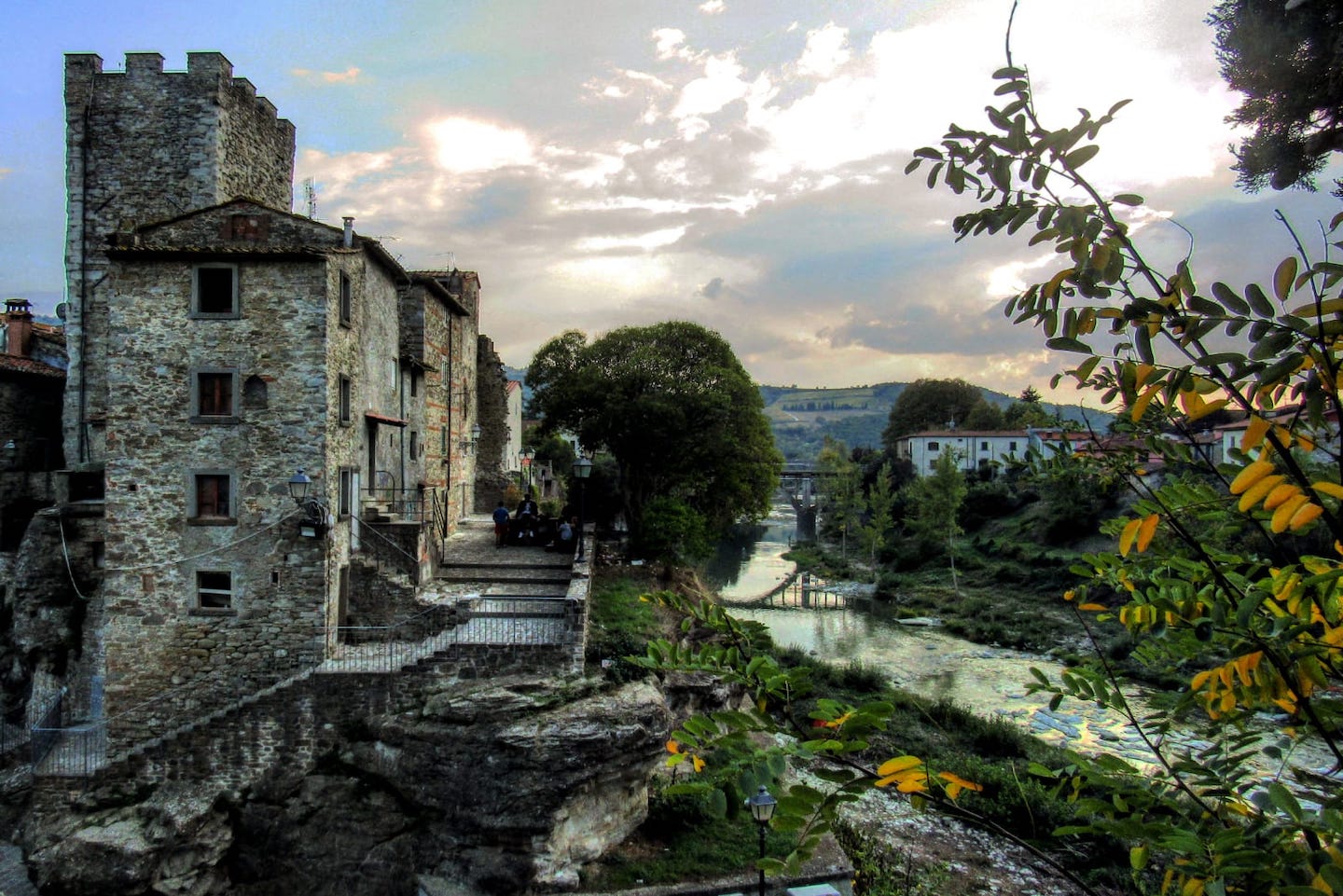 Subbiano
Curs findeth it thereafter, coming downward,
More snarling than their puissance demands,
And turns from them disdainfully its muzzle.
Purgatorio, canto XIV  (46-48)
In the village of Subbiano the Arno begins to curve away from the city of Arezzo. This point is mentioned in the Divine Comedy in the Canto XIV of the Purgatorio.