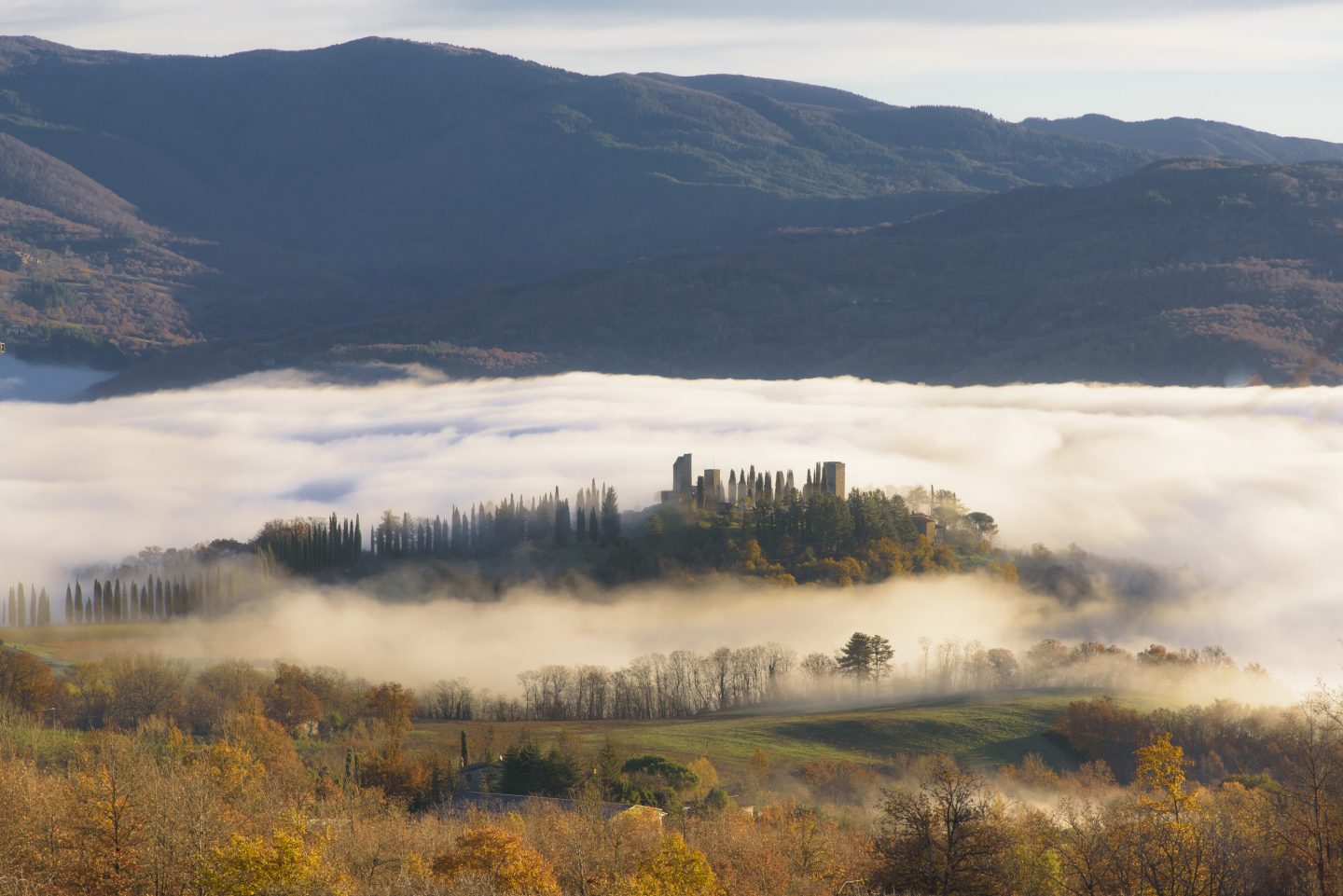 Romena Castle
There is Romena, where I counterfeited
⁠The currency imprinted with the Baptist,
⁠For which I left my body burned above. ⁠75
But if I here could see the tristful soul
⁠Of Guido, or Alessandro, or their brother,
⁠For Branda's fount I would not give the sight.
Inferno, canto XXX (73 – 78)
During his exile in Casentino, Dante was a guest of the Counts Guidi of Romena. The supreme poet composed Canto XXX of the Inferno here, in which he speaks of Mastro Adamo, a forger in the pay of the Counts who was burned alive in a place called Omomorto because of this fact.