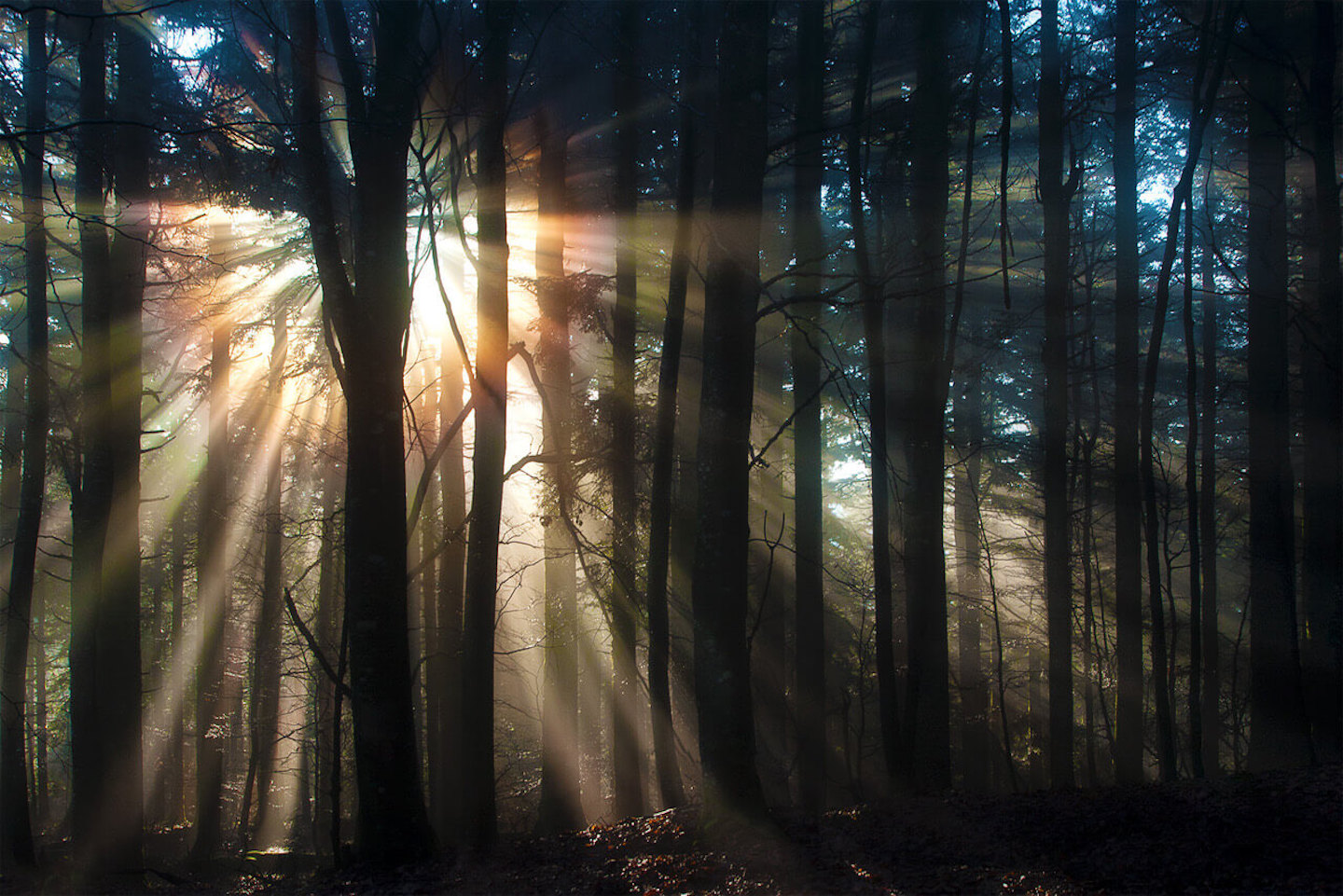 The Park
Casentino and the woods of the Casentino Forests National Park
Casentino, a mystical and solitary valley between Florence and Arezzo, is natured with the magnetic force and spirituality of the woods of the Casentino Forests National Park, Monte Falterona and Campigna.
It is one of the oldest and most magical natural areas in Europe (over 5,000 hectares of woods) with thousands and thousands of centuries-old trees, sacred columns that cross an immense natural cathedral. Almost the entire territory of the Casentino Forests is covered with fir, chestnut, beech and turkey oaks trees. In fact, you could walk through its entire extension without ever leaving the lush, green mantle that envelops it.
The enchanted spirit of these forests is a very particular path of the soul, to be covered slowly, tiptoeing, sometimes experiencing a sense of loss such as getting lost in the labyrinth of dead trunks or the reassuring feeling of being welcomed into mother Earth's womb. Fascinating woods full of meditative silences that in a moment can be transformed into amazing noises and sounds, giving exciting and sightings of wild animals: deer, roe deer, fallow deer, wolves, eagles, hawks. Magical encounters to live and tell.
The Park can be visited with pleasant excursions on foot, by mountain bike, on horseback or, in winter, with hiking skis and snowshoes, along the approximately 600 kilometers of the trail network.
In addition to the most demanding trekking routes there are in the territory of the Park 9 Nature Trails, short itineraries located in easily accessible areas whose main feature is to be prepared to show the peculiarities that meet along the way and that could easily escape less attentive or less prepared visitors. In addition, in Campigna and Badia Prataglia, two "Paths for all… the senses" accessible to all.
There are a number of Visitor Centres throughout the territory, important access and orientation structures for visitors, all designed according to a specific theme inherent to the area in which they are located. In addition to the Visitor Centers there are some Information Points.
On the territory there are also many rest areas equipped with tables, benches and some also with barbeques and drinking water fountains, which allow you to spend a holiday immersed in the purest and wildest nature.
In each season the Park will show you its multiple faces. Learn how to soak in the shimmering greenery of the spring forest, how to experience a summer full of events and activities, how to savor the tastes and colors of the fall season, and how to cool off on snow-covered ridges.