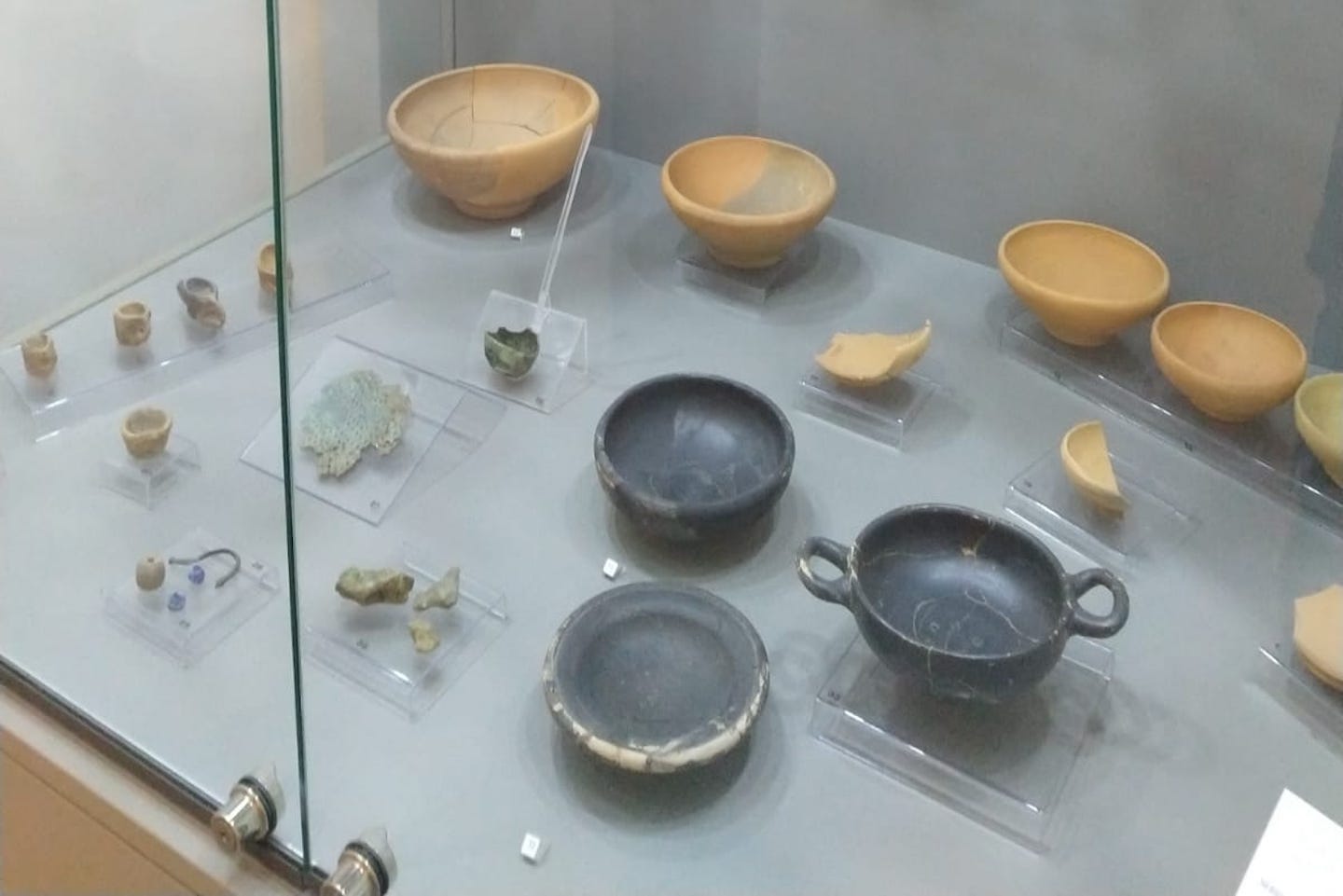 Casentino Archaeological Museum
The Archaeological Museum of Casentino 'Piero Albertoni' is located in the stables of Palazzo Niccolini, in the historic centre of Bibbiena. It was moved here in 2010 after the closing of its previous location in Partina.
With the move, the collections were also completely rearranged and enlarged, the latter being the result of over thirty years of archaeological research in the area by the Tuscan Archaeological Heritage Office with the valuable collaboration of the Gruppo Archeologico Casentinese.
The museum offers a broad overview of the ancient history of the valley: its exhibition itinerary is organised according to a chronological criterion that guides the visitor through various eras, from Prehistory to the late Roman age, passing through the Etruscan period. The Museum also has thematic sections, such as those dedicated to Etruscan sanctuaries or to the funerary world, useful for better understanding some particular aspects of ancient societies.
The most important and best known room is undoubtedly the one dedicated to the Lago degli Idoli (Lake of the Idols), an archaeological site on the Casentino side of Mount Falterona, which has yielded over 14,000 finds. The curious name of this place is due to the large quantity of votive bronze Etruscan statuettes found here.
Finally, the last two rooms are used for temporary exhibitions, both archaeological and non-archaeological, in order to renew the cultural offer of the structure each time.
The Museum also offers numerous didactic proposals aimed at the knowledge and appreciation of the ancient history of Casentino. These include practical activities focused on material sources from archaeological research, with the aim of raising the participants' awareness of the rich historical and cultural heritage of the Casentino area.
Equipped with a bookshop, a classroom and a large garden with a stage, the Archaeological Museum also houses the tourist information point of the Municipality of Bibbiena and the official infopoint of the Via Romea Germanica, which has recently obtained the prestigious recognition of European Cultural Route by the Council of Europe.
MORE INFORMATION
Niccolini Palace
Via Berni, 21 52011 Bibbiena (Arezzo)
Tel. +39 0575956527
Facebook: Casentino Archaeological Museum
Instagram: @archeocasentino