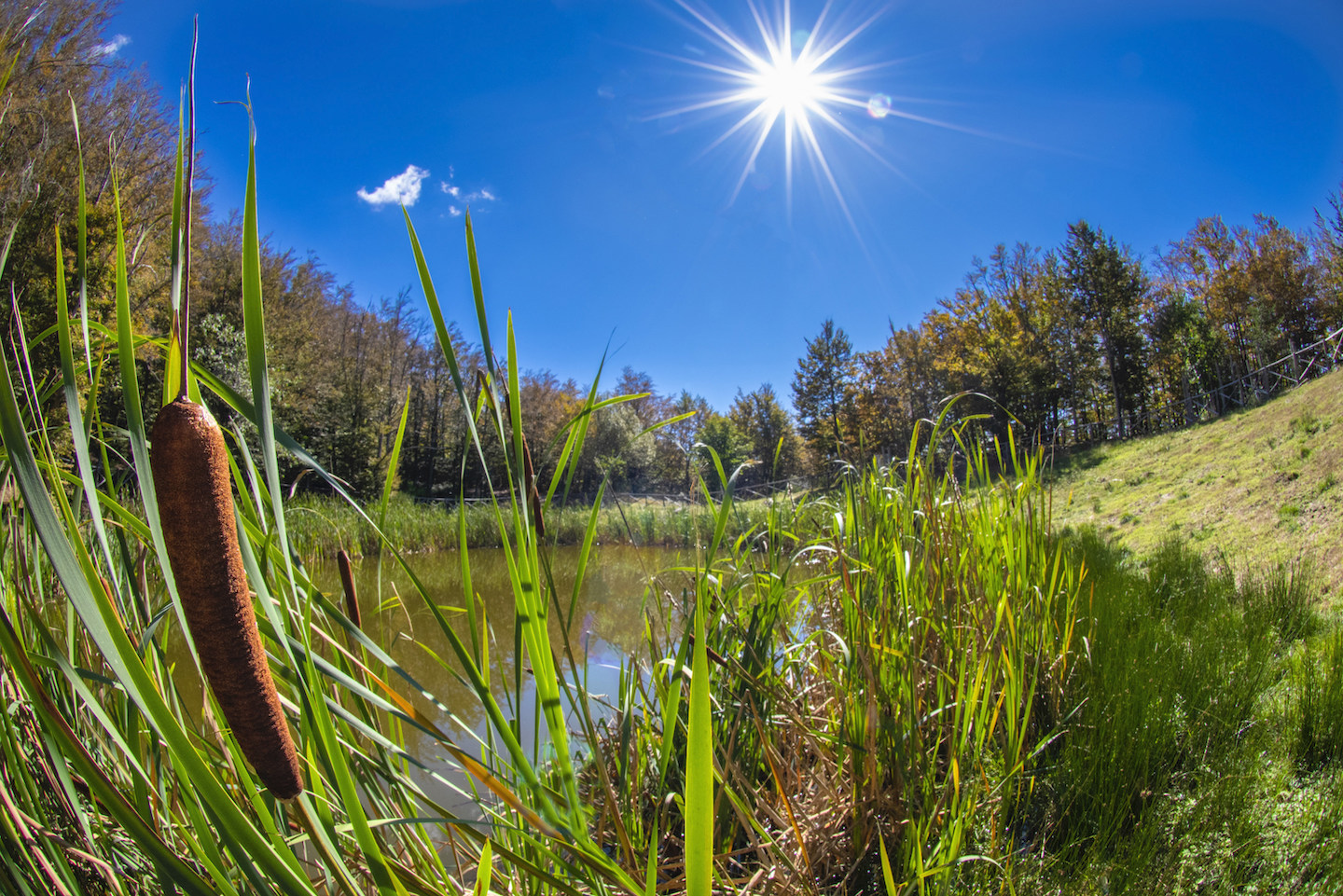 Lake of Idols
The Lago degli Idoli is a small reservoir on Monte Falterona, not far from the source of the Arno River, located in Ciliegeta, at 1380 m a.s.l.
Here, in 1838, a shepherdess found a bronze statuette of Heracles on the shores of the lake, which is now in the British Museum in London: the episode opened to a series of excavations that brought to light numerous finds including bronze statuettes, Etruscan coins, arrowheads and ceramic fragments. Given the large number of statuettes found, the small lake was named Lago degli Idoli (Lake of Idols).
Located in the centre of the ancient Tuscan-Emilian road network, this lake was linked to Etruscan cults and was considered sacred. For votive purposes, pilgrims arriving here threw bronze statuettes, or idols, into its waters as early as the 6th century BC.
The statuettes found during excavations in 1838-1839 were offered to the Grand Duke of Tuscany, who didn't understand their great value and refused to buy them. So, other museums, such as the British Museum in London and the Louvre in Paris, came forward and offered to buy the statuettes, which were then scattered outside the Casentino region and Italy.
First in 1972, and then in 2003, it was decided to resume the excavation campaign. The last of these, which ended in 2007, was carried out thanks to the work of the Casentino Archaeological Group, under the direction of the Archaeological Superintendence for Tuscany (Soprintendenza per i Beni Archeologici della Toscana).  This investigation has led to the discovery of further finds, including 150 small bronzes with human and animal features, which are exhibited in a room in the Casentino Archaeological Museum of 'Piero Albertoni' in Bibbiena.
The many finds that Lago degli Idoli has yielded, make it perhaps the most important archaeological site in Casentino. Surrounded by the beauty of a luxuriant nature, today, the Lake of Idols is a destination for excursions and guided tours, not only for its history, but also for its magical charm that it still evokes today.
For further information www.arcamuseocasentino.it