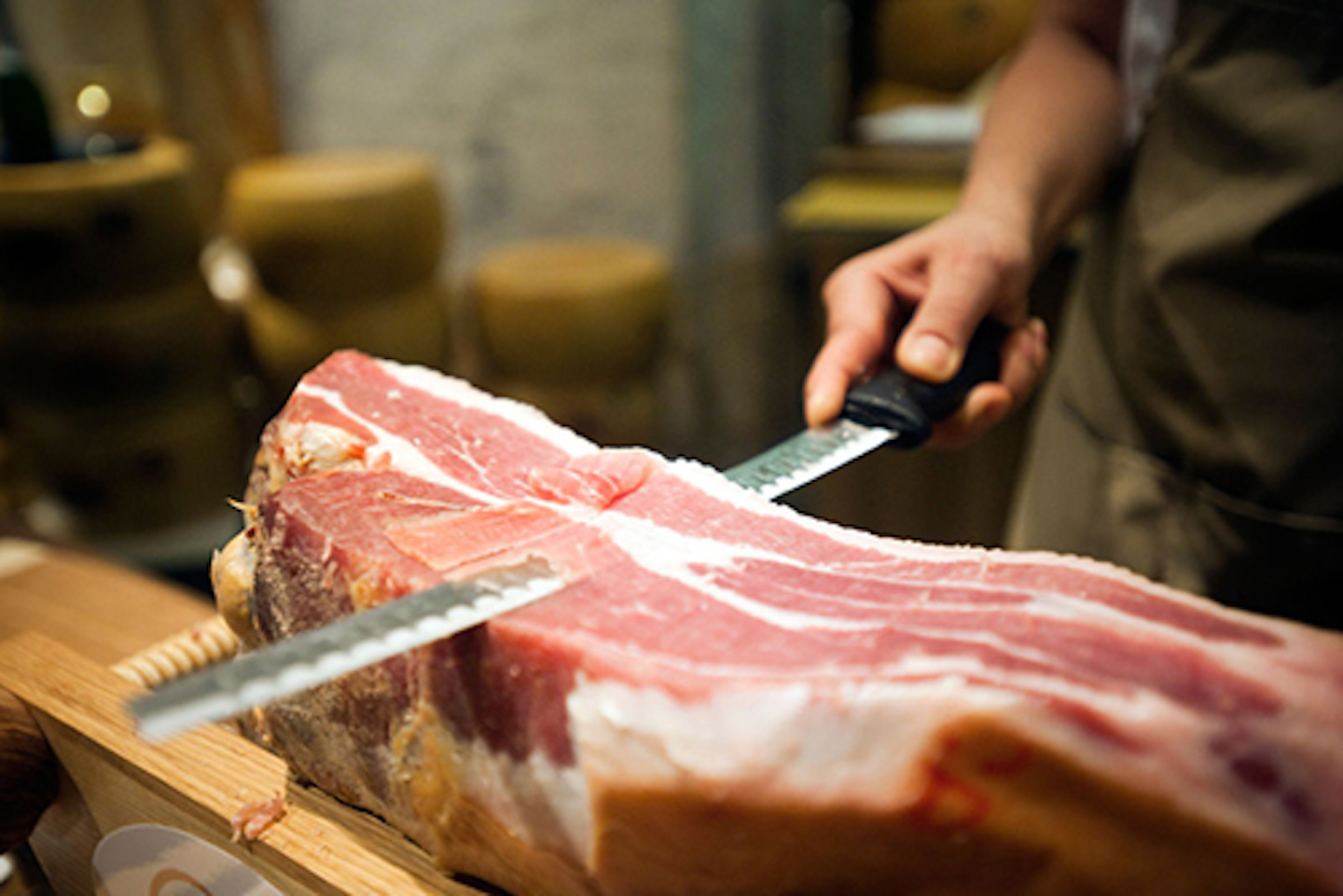 Casentino Grey Ham
The grey pig is a cross between ancient and large white breeds and is reared in the wild so that its diet consists, as in the past, of pasture products supplemented with natural vegetable products. It is processed according to specifications that follow ancient traditions.
The breeders and processors, all strictly from the Casentino area, have set up a consortium with a specification, and an effective control system has been put in place.
One of the main products is Casentino ham. It is obtained from the thighs of the animal, trimmed, massaged and salted with a mixture of salt, garlic, pepper, chilli pepper and other spices. Then the ham, like the other products, is branded.
Casentino ham has an intense, very tasty aroma and therefore goes well with unsalted Tuscan bread.
In addition to ham, we have other cold cuts, including "sambudello", a cold cut once widespread in the valleys of the Apennines.
Prosciutto del Casentino is a Slow Food Presidium.