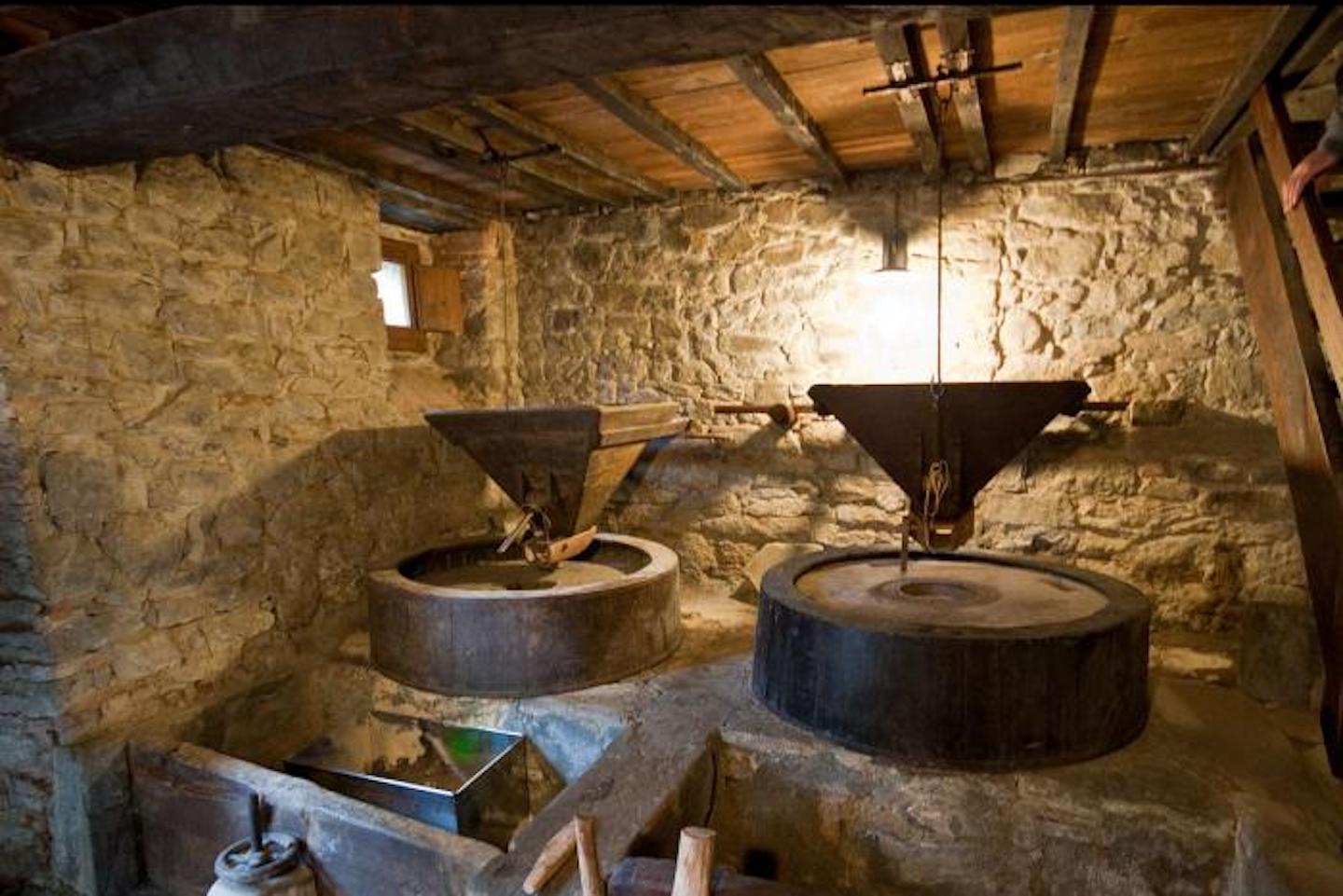 Chestnut Ecomuseum
The Raggiolo Chestnut Ecomuseum was set up to recount the close link between the people and the environment that has characterised the life, customs and traditions of the communities in the Teggina Valley.
Indeed, the chestnut tree, a domestic plant and an indispensable resource for food, is the great protagonist of the forest landscape of this territory. In the Interpretation Centre, it is possible to retrace the history of the "chestnut civilisation" through working tools, models and audiovisual material. From here, you can continue to the Borgo di pietra, where upgrading work has been carried out such as the wall of forgotten words, the time room and the display of panels providing in-depth historical and cultural information.
In the Cavallari Drying House, tales and fairy tales come to life in autumn with the " Veglie nel Seccatoio" (Vigils in the Drying House), while in the Morino Mill, which has been completely restored from a structural and functional point of view, it is possible to watch the various stages of milling for the production of chestnut flour.
For more information
Via del mulino Raggiolo
+39 347/3308906 – +39 338/7293424
labrigatadiraggiolo@gmail.com
ecomuseodelcasentino.it