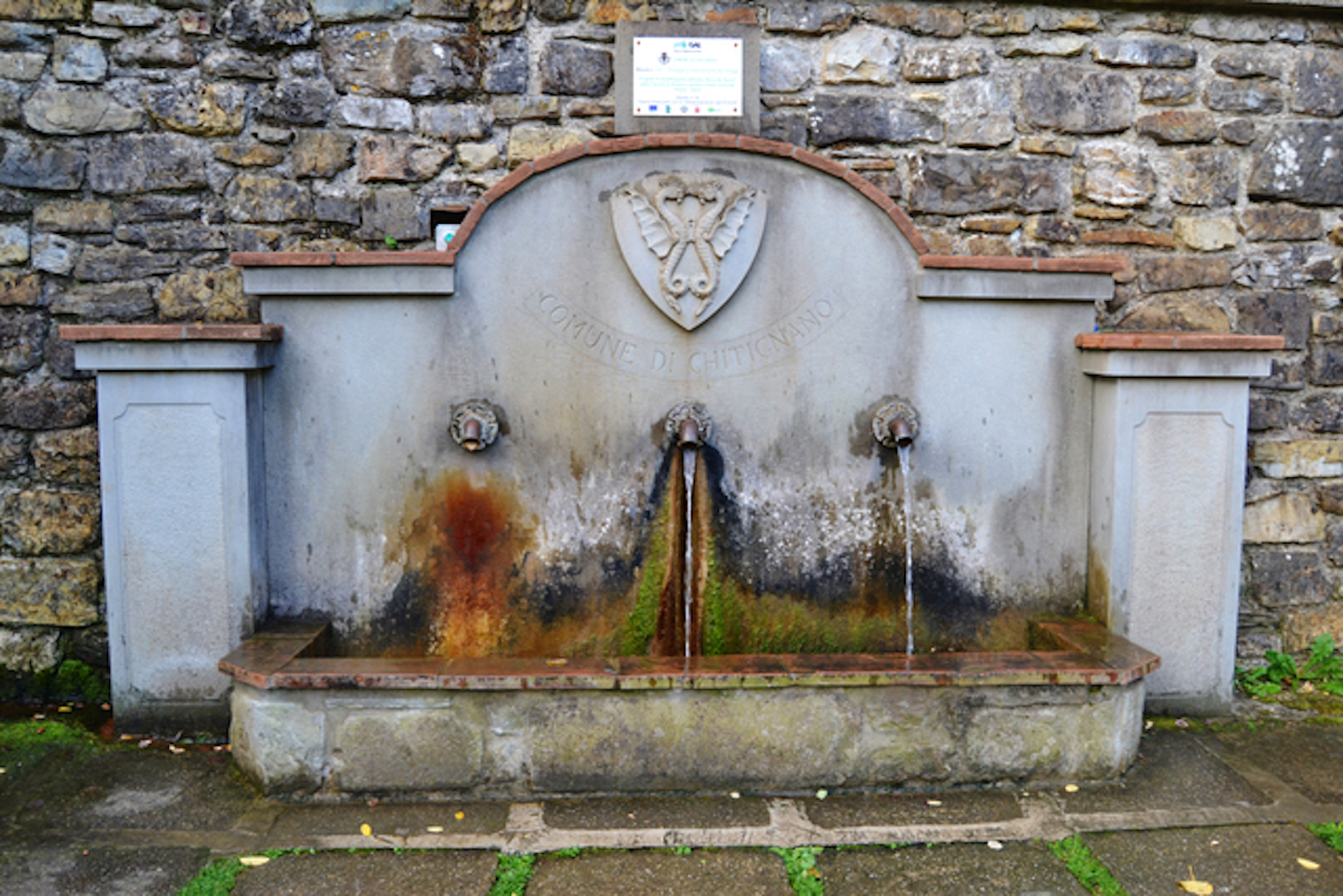 Ferruginous and sulphurous water in Chitignano
Chitignano is a small town of about 900 inhabitants, famous for its spring waters that, for their particular chemical composition and for their strong therapeutic properties, are among the most famous of Casentino. Once, around here, they were even considered "magical".
These waters have been known since ancient times, as evidenced by the numerous votive bronzes found in the surroundings. Also frequented in the Middle Ages, when in these parts there was the important transit of pilgrims on the Via Romea del Passo della Calla, they were then enhanced by the Ubertini family in the second half of the 1600s. Currently the waters come from three springs, all located near the country: the Sorgente del Rio, the Sorgente Galastri and the Sorgente Buca del Tesoro. At the latter the Municipality has built an equipped green area, the Buca del Tesoro Park, where it is possible to bottle this water with "miraculous" properties.
There are many people who use these waters by taking them directly from the sources for the benefits they derive from them (reactivating digestive functions, purifying the liver and kidneys, healing skin diseases and gynecological infections).
Now you just have to get water bottles, glass bottles or just a glass to enjoy the magic of the Casentino water.