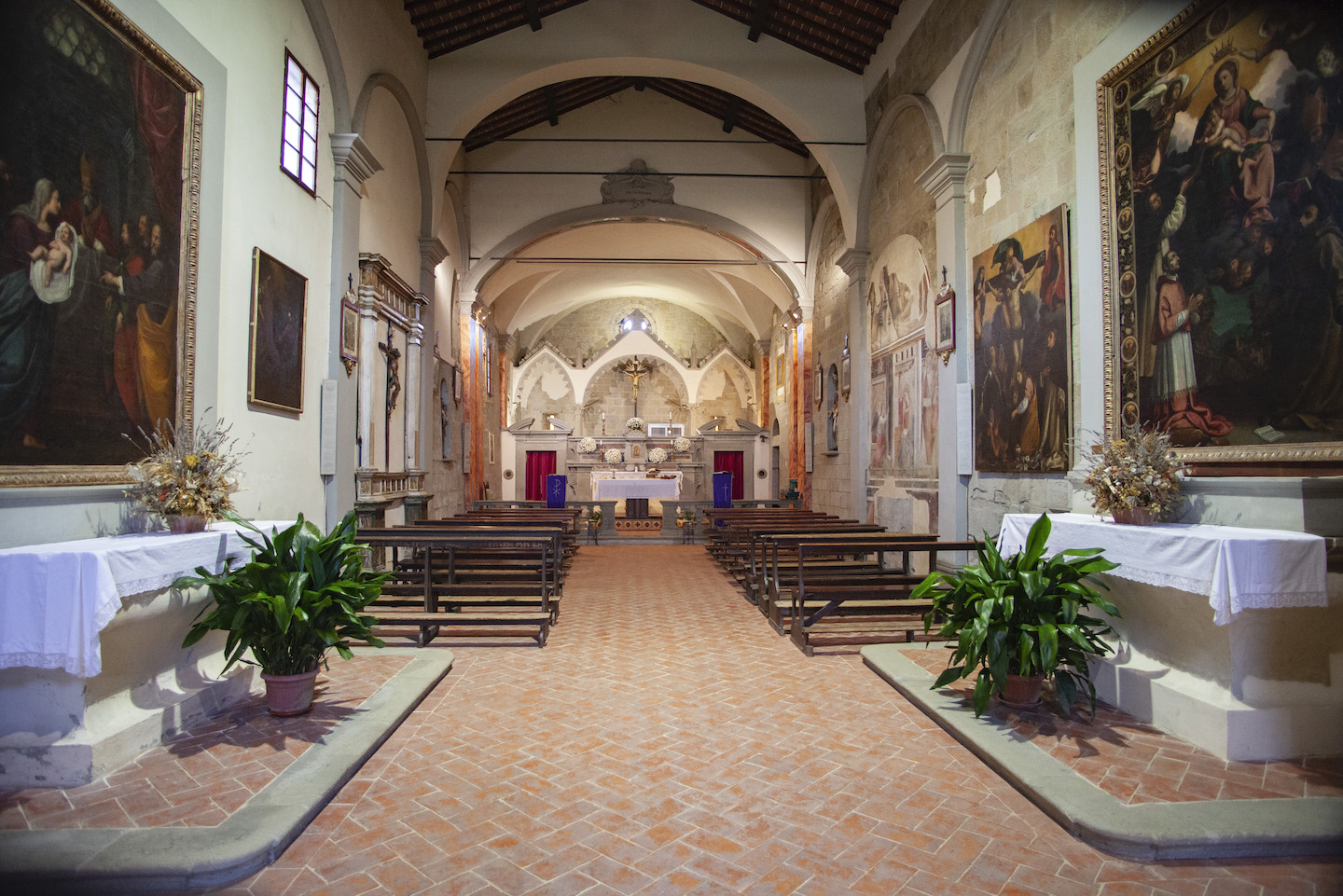 Parish church Pieve di Sant'Eleuterio
This church, in Romanesque style, was founded in pre-Langobardic times, and then rebuilt between the 11th and 13th centuries.
Its patron is Saint Eleuterio, whose name is said to have given rise to the name of the village of Salutio, where the church is located.
The interior has a single church hall and houses works of art of great value. On the side altars are two early 17th-century paintings depicting a Presentation of Jesus at the Temple, dated 1644, by the Florentine Paolo Guidotti, and a Madonna of the Rosary, 1619, by Michelangelo Vestrucci. Also dating from the 17th century, there is a painting of St Francis receiving the stigmata. Together with this work, in 1633, the painter Bernardino Santini form Arezzo had to paint Saint Eleutherius, but unfortunately, no trace of it remains.
The Parish Church also preserves the 15th-century frescoes by Mariotto da Cristofano from Valdarno, partially ruined, depicting the miracle of the Stigmata received by Saint Francis on the sacred mountain of La Verna, and an Annunciation, in which the Virgin and the Archangel Gabriel are accompanied by Saints Peter and Paul.
The baptismal font is also unique in its beauty, which base probably consists of a reused column supporting a stone basin with a wooden covering, note that the pictorial decorations are still the original ones from the 16th century.
The disused and rather simple exterior of this parish church is offset by the charm of its interior, which is a pleasant surprise for the visitor.
Loc. Salutio, 40