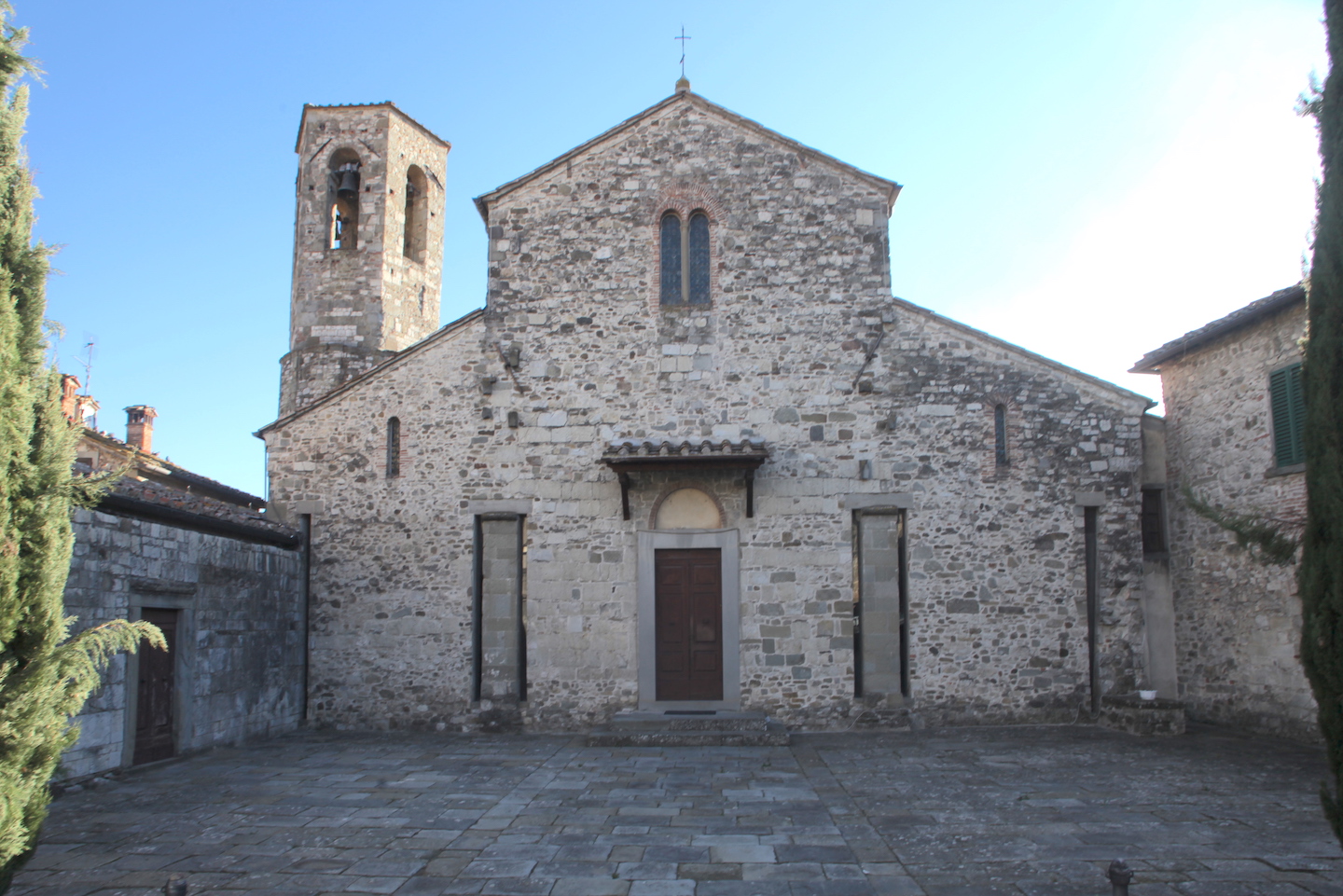 Parish church Pieve di Sant'Antonino a Socana
The parish church of Sant'Antonino a Socana has a history of 2600 years. Three distinct civilizations have passed through it: Etruscan, Roman and Christian. The overlapping of religious buildings has given rise to a spirituality that has remained almost uninterrupted over the centuries.
During the restoration works, carried out in 1966-72, excavations revealed the remains of an Etruscan temple, 40 meters long and 18.40 meters wide, with twelve steps and a large sacrificial altar. The temple faces east and is dedicated to the deities of Tinia and Menerva, the Etruscan equivalents of Jupiter and Minerva or, if you like, Zeus and Athena.
The altar has a rectangular plan, with a rounded cavity in the centre, and is built on three levels, with stones bound together by lead staples. Here kids, lambs and wild boars were sacrificed, as evidenced by the discovery of bones and teeth. The altar has been maintained and restored over the years.
During the excavations, twenty polychromed antefixes were also found, both dating back to the 5th-4th century BC and the 2nd century BC, in the shape of Minerva's head. At the side of the temple, three circular fetid stone (type of light limestone) wheels were recovered, one bearing the inscription ARUT CREINE.
Having collapsed – probably as a result of a fire – the temple was abandoned and reused from the 8th-9th century with the construction of a church, documented as early as 1004, the finds of which are kept in the Casentino Archaeological Museum in Bibbiena.
The construction of the isolated cylindrical bell tower, whose hexagonal top was added at a later date, also dates back to the same period.
The parish church as we see it today, dates back to the 12th century, but its structure has been reduced by more than half compared to the original one, which was divided into six bays. The façade was rebuilt in a backward position in the 16th century. The interior has a nave and two aisles with pillars decorated with palmettes or plaits, typical of Lombard art. Its bare and simple appearance is counterbalanced by the spirituality of its interior and the charm of its thousand-year history.
Pieve di Sant'Antonino a Socana
Loc. Pieve a Socana, 15