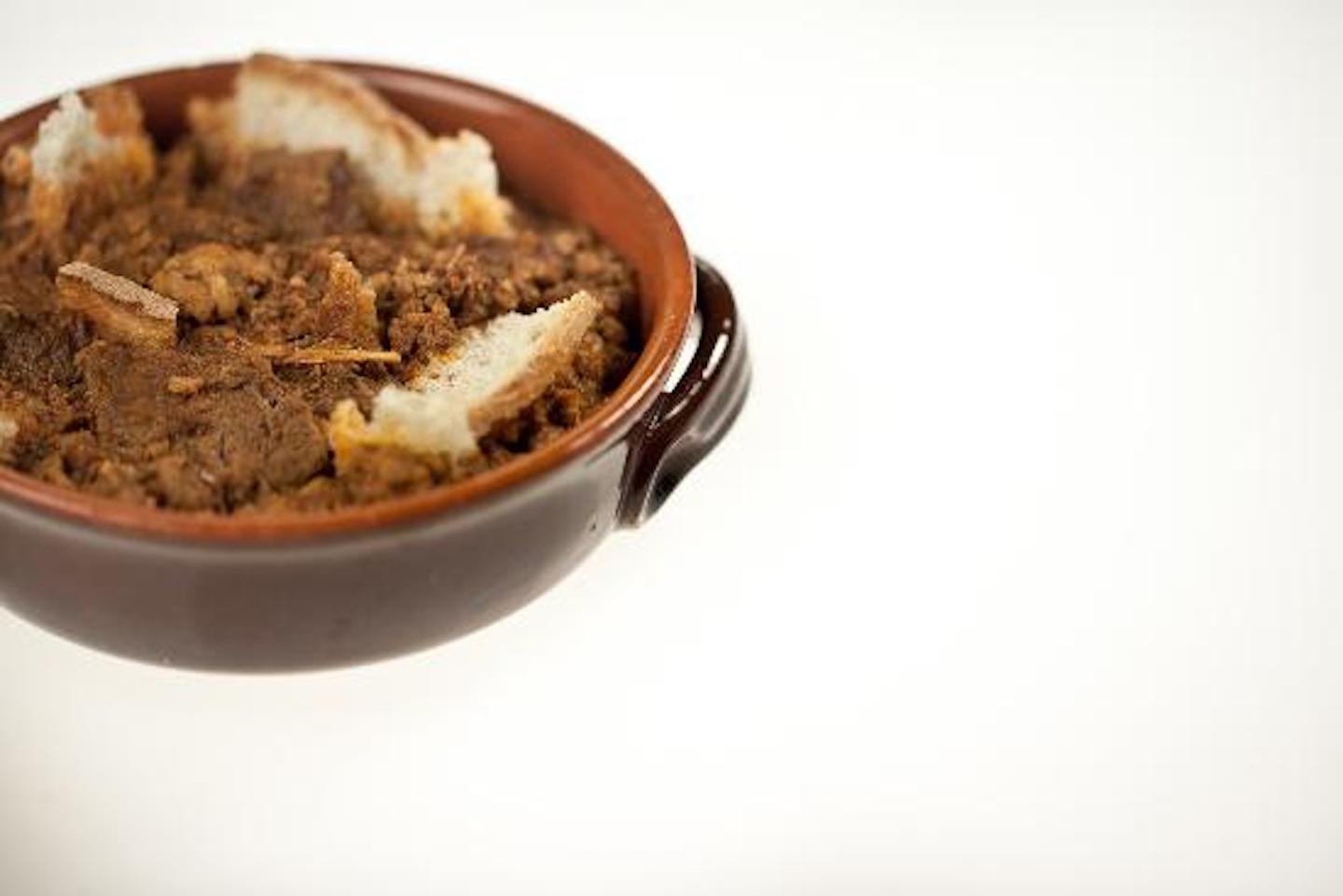 Scottiglia
Ingredients for the base
Bones and offal of beef or veal 1 kilogram
Onion, garlic, carrot, parsley, celery, basil, thyme
Tomatoes 50 grams
White wine 1/2 glass
Ingredients for the scottiglia
all types of meat 1800 gr
tomato 150 grams
homemade bread
red wine 1 glass
onion, garlic, celery, carrot, parsley, basil, red chilli pepper, salt
Scottiglia is a dish using offal, which dates back to the Middle Ages, but some take it back to Etruscan times.
It is a stew, the originality of which lies in the fact that, in the preparation, many varieties of meat are used – the more different the qualities used, the better the Scottiglia becomes.
For this reason it is also called "cacciucco di terra", or "cacciucco di carne" or, even better, "cacciucco del Casentino".
For those who want to taste a Scottiglia made to perfection, we recommend the festival of the Scottiglia in Lonnano, which takes place every year in this small hamlet in the commune of Pratovecchio Stia, on the border of the National Park of the Casentino Forests, during the last weekend of July.
Preparation:
Take veal and beef bones and offal and brown them in a pan over low heat. Make a mixture of chopped onions, carrots, celery, garlic, parsley, basil, and thyme and throw it into the pan with the bones and offal, letting it wilt and pouring in white wine.
After about twenty minutes, add the tomatoes and tomato sauce and leave to cook for about half an hour. Add water, always hot, until the bones and offal are covered, and leave to cook for at least four hours, foaming. Pass the resulting broth with a thin, strong cloth.
Now we move on to cooking the meat. The more meat you have available, the better the dish will turn out (beef, pork, chicken, guinea fowl, lamb, rabbit, turkey, duck). Cut the meat into rather large pieces and brown it in a rather high pan over a high flame without adding oil. Chop the celery, onion, parsley and basil, add red chilli pepper and pour over the meat, letting it wilt. Add red wine and let it evaporate for about twenty minutes. Once the cooking liquid has evaporated, add the chopped tomatoes. Let it evaporate again and then add the brown stock you have already prepared. Cook very slowly for about 3-4 hours so that the meat can separate from the bones. There are many places in Lonnano where you can taste this speciality.