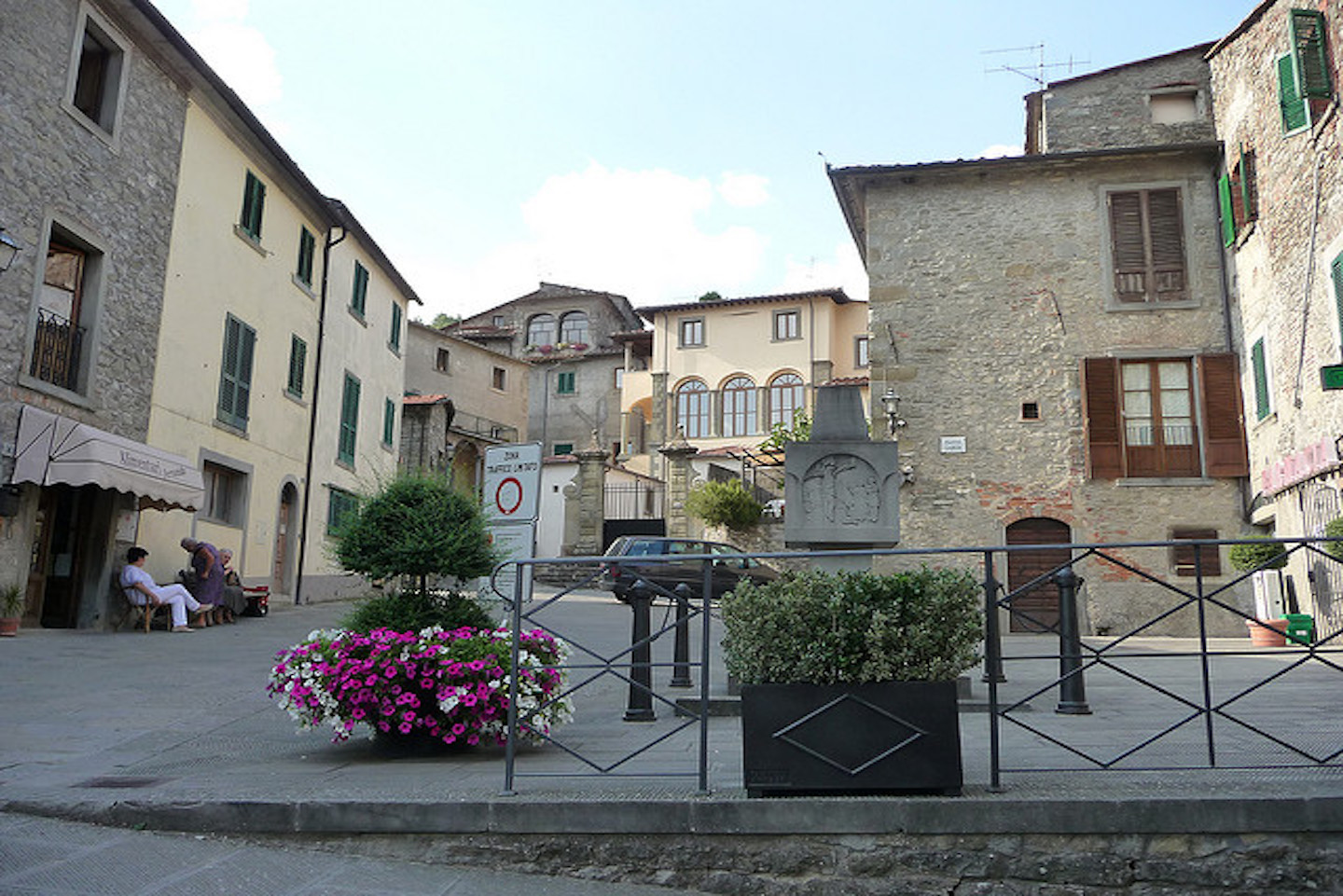 Talla
Talla is a small mountain village, perched on the cliff that rises at the confluence of the Lavanzone stream and the Capraia stream. Until the last post-war period, the village was almost completely dedicated to the cultivation of chestnuts, which provided sustenance to its population for a long time. There is still an important cheese factory, the Cooperativa Zootecnica del Pratomagno, which produces an excellent pecorino cheese, known throughout Tuscany.
Talla is the village of music, a place that, according to tradition, is the birthplace of Guido Monaco, the inventor of musical notation. In the hamlet of Castellaccia, the symbol and original core of the village, there is an eco-museum dedicated to him, which also houses a documentation centre on medieval music. Talla is a small, well-kept mountain village that incorporates many tiny hamlets scattered throughout its mountains, such as Pontenano and Faltona. Don't miss a visit to the ancient abbey of Santa Trinita in Alpe, the main jewel of this area, whose remains stand in the midst of a strong and silent nature. This is located under Mount Lori, at 952 metres above sea level, at the top of the valley from which the Fosso di Capraia descends. The abbey was founded at the time of Otto I of Saxony, most probably on the route of an ancient Roman road that connected Valdarno di Sopra to Casentino. The first information about this building dates back to before the year 1000. According to the "Annali Camaldolesi", two Benedictine monks of German origin, Eriprando and Pietro, retired as hermits to these mountains, where they founded, between 950 and 961, a hospice near a spring called Fonte Benedetta.
In the main square of the village we find the church of San Niccolò, built in 1644 by the Compagnia del Sacramento, probably in gratitude for a surviving plague. Its interior has a single hall and interesting works of art, such as a 17th-century painting of the Madonna del Rosario by Tommaso Gorini and the Transito di San Giuseppe, an 18th-century work attributed to Giuseppe Antonio Fabbrini.
For nature lovers, and those who enjoy walks in the woods, the villages of Capraia, from which many paths lead to Pratomagno, Faltona, the village of the polenta festival, and Castelvecchio are particularly interesting.