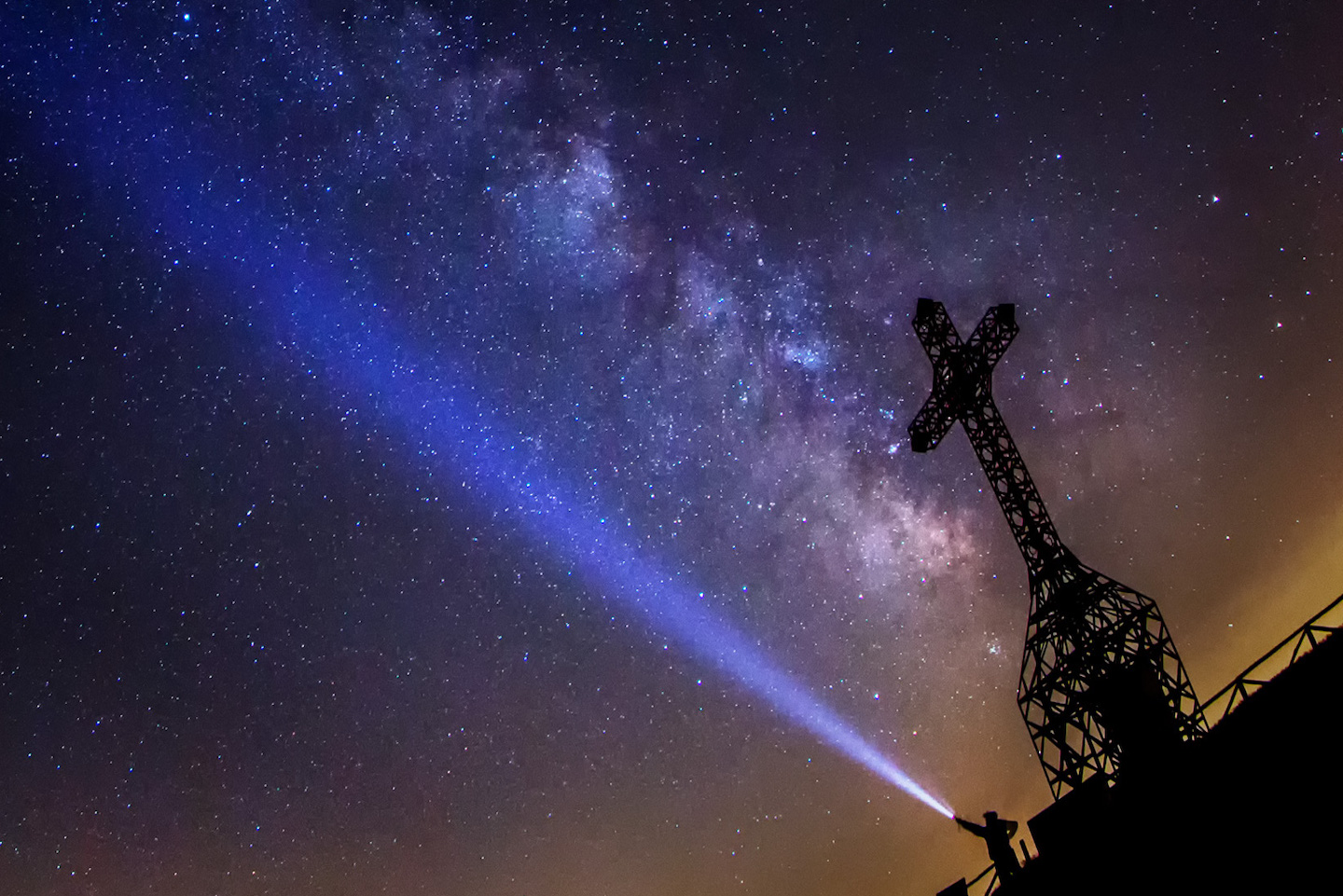 Pratomagno Massif
The excursion to the Croce del Pratomagno is one of the most beautiful experiences for those who love to stay outdoors in the quiet of the Tuscan mountain.  Pratomagno offers us dozens and dozens of kilometers of trails and the landscape is very interesting both from a naturalistic and historical-environmental point of view. The ridge is covered by the main path: n.00 from the Passo della Crocina to the Passo della Consuma passes, with a length of 37 kilometers.
In addition, iron paths (or via ferrata) enthusiasts will find on Pratomagno the "Romana Nesi", built in 1992 by the CAI of Arezzo with the aim of training, but at the same time used to teach this sport to beginners.
Since the Etruscans times, Pratomagno has been a vital center of the daily activities of the people who lived there and inhabited centers were born on its slopes. In Roman times, Pratomagno was crossed by two routes:  the Casentino route of Flaminia Minore, which connected Bologna to Arezzo, and the Valdarnese route of Cassia Vetus, corresponding to the current Setteponti.
The prairie that characterizes the Pratomagno massif is the ideal place for pastoralism, in fact it is possible to find cows and horses grazing. An idyllic image to say the least.
How to get there:
From Casentino you are spoilt for choice, in fact it is possible to reach the Panoramica of Pratomagno coming from: the village of Quota, Cetica and Bagni di Cetica, Talla del Passo della Crocina and the small village of Pontenano; or, for those who are even further north directly via Vallombrosa, climbing mount Secchieta. Finally, for those coming from Florence, the Passo della Consuma and then climb from Montemignaio.
Here are the municipalities that are enclosed by the Pratomagno ridge:
Focognano Castle
Castel San Niccolò
Montemignaio
Ortignano Raggiolo
Poppi
Talla