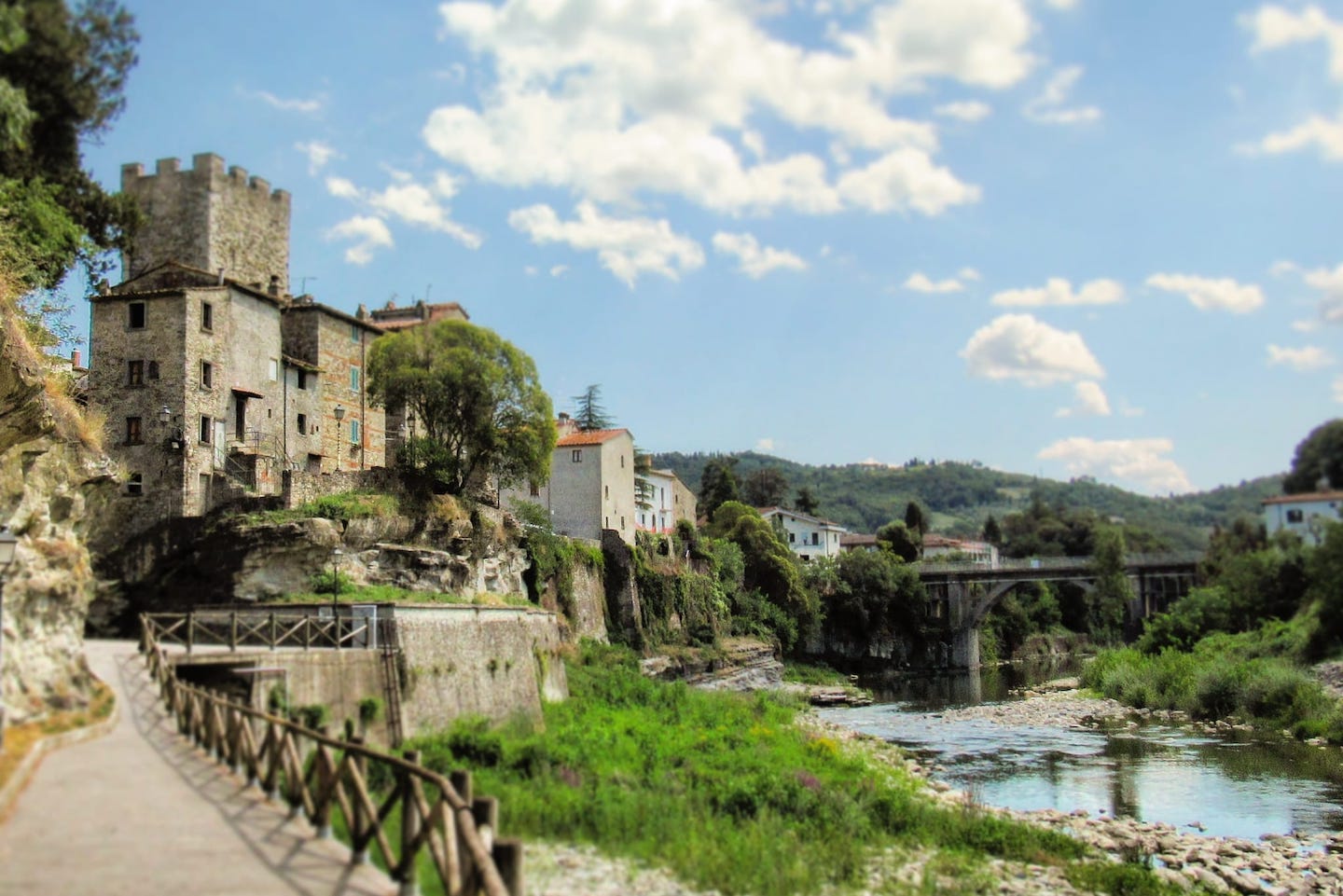 Subbiano Castle
Subbiano is mentioned in ancient documents as 'Sibiano', but, according to tradition, the place name derives from 'Sub Jano Conditum': the town was founded by Janus, an ancient two-faced divinity of the Roman, Latin and Italic religions, also featured on the municipal coat of arms.
Its castle dates back to a few years before the year 1000 and was commissioned by the bishops of Arezzo. Built on a rocky rise near the course of the Arno, it guarded the passage of the river.
Linked to the political fortunes of the Aretine Church, the castle changed owners several times. These included the Ubertini, the Conti Guidi and, in the 14th century, the Tarlati.
In 1338, Pier Saccone Tarlati ceded Subbiano and its castle to the Florentine Republic, but after the expulsion of the Duke of Athens from Florence in 1343, the inhabitants of Subbiano rebelled and asked Arezzo for help. However, when Arezzo passed under Florence's rule, thanks to the leader Enguerrand De Coucy in 1384, the inhabitants of Subbiano followed suit.
Originally, the castle was surrounded by a large moat where river waters flowed. As the river bed lowered over the years, the rock on which the castle is built is higher and more projecting.
On the north side there was a drawbridge that joined the two banks. This bridge gave access to a small church outside the fortress, which is still called the "castle church".
The original structure of the castle was preserved until the 19th century: old photos show that three other buildings were built around the highest tower, and the tower was covered with a pitched roof.
Today, the fortress looks different, and little remains of its original structure: the roof of the tower has been replaced by merlons, and the structure has been weighted down with concrete. The other buildings were used as dwellings, while the one overlooking the Arno has unfortunately collapsed. At the foot of the tower are two Gothic doors, a loophole and a trapdoor, through which boiling oil was poured.
Despite the heavy modifications, the castle still retains the charm of its medieval past and offers passers-by one of the most evocative views of the village, especially at sunset.
For more information
www.subbiano.toscana.it