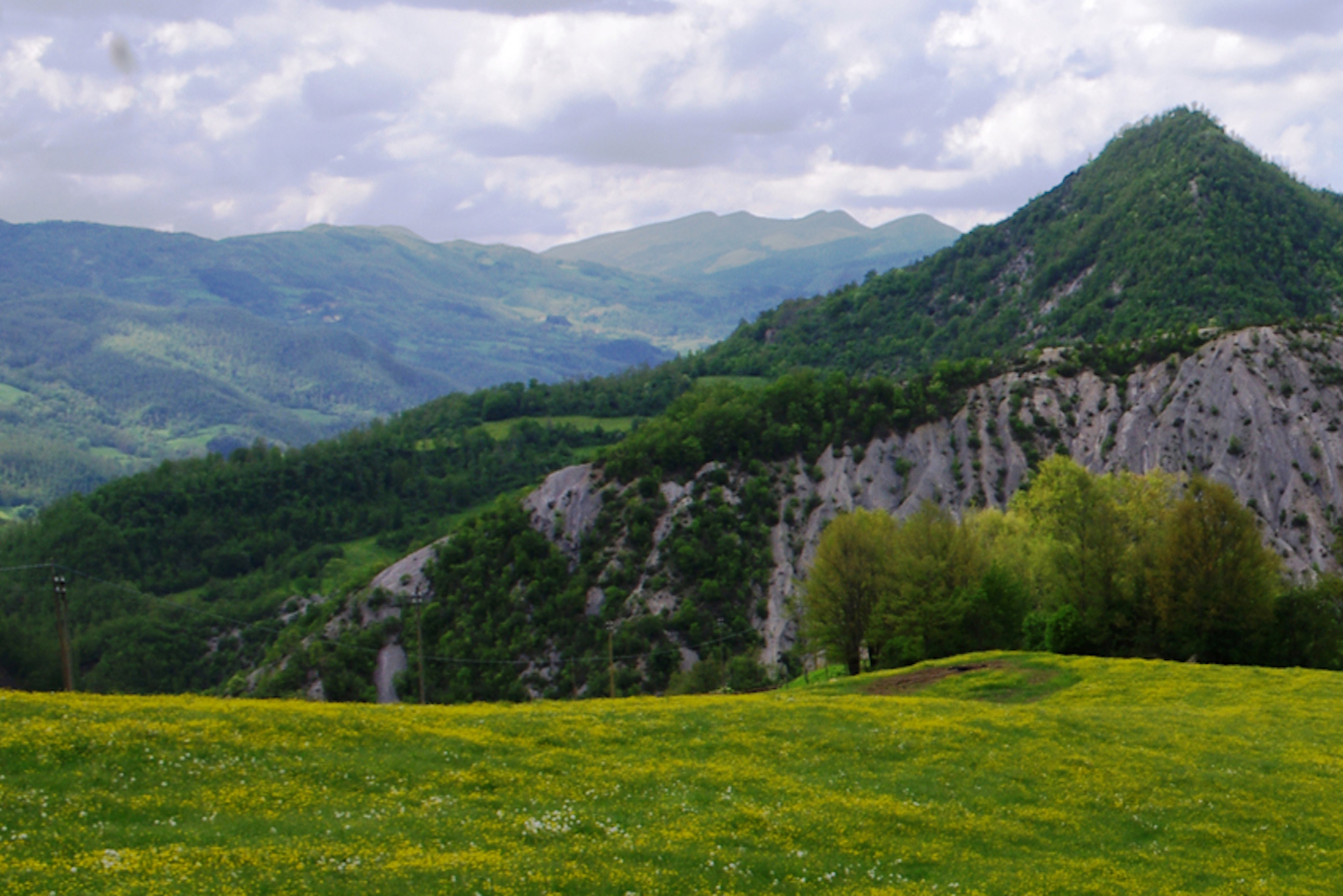 Vallesanta
The Casentino is a valley full of stories and legends, one of which tells that in1224, when Francis of Assisi received the stigmata on the sacred mountain of Verna, the valley before him suddenly lit up with an intense light. Since then this valley that opens below the Monte della Verna is called Vallesanta.
A view stands out over the others and is that of the badlands of Vallesanta and the perimeter of Montefatucchio, a long-abandoned village. If there is an enchanted place it can only be this, so much so that legends have chosen it as a place where, at the first signs of spring, good fairies gather to celebrate their annual convention. The castle of Montefatucchio once had an important control function, since for that gate passed the Flaminia Minor or Secunda, the route frequented first by the Roman legions heading to Gaul, then by the merchants. This path descended into the Vallesanta from the village of Serr and went up the Corsalone to Chiusi della Verna from which it pointed to Arezzo.
Today, the largest center of Vallesanta is Corezzo, a village of ancient origin, documented already in 967, emblem of the famous and delicious mountain dish "tortello alla lastra del Casentino". In this place it is nice to get lost among the farms that live genuinely of their land and live together in perfect balance with the surrounding ecosystem.
Download the map of Vallesanta www.ecomuseo.casentino.toscana.it