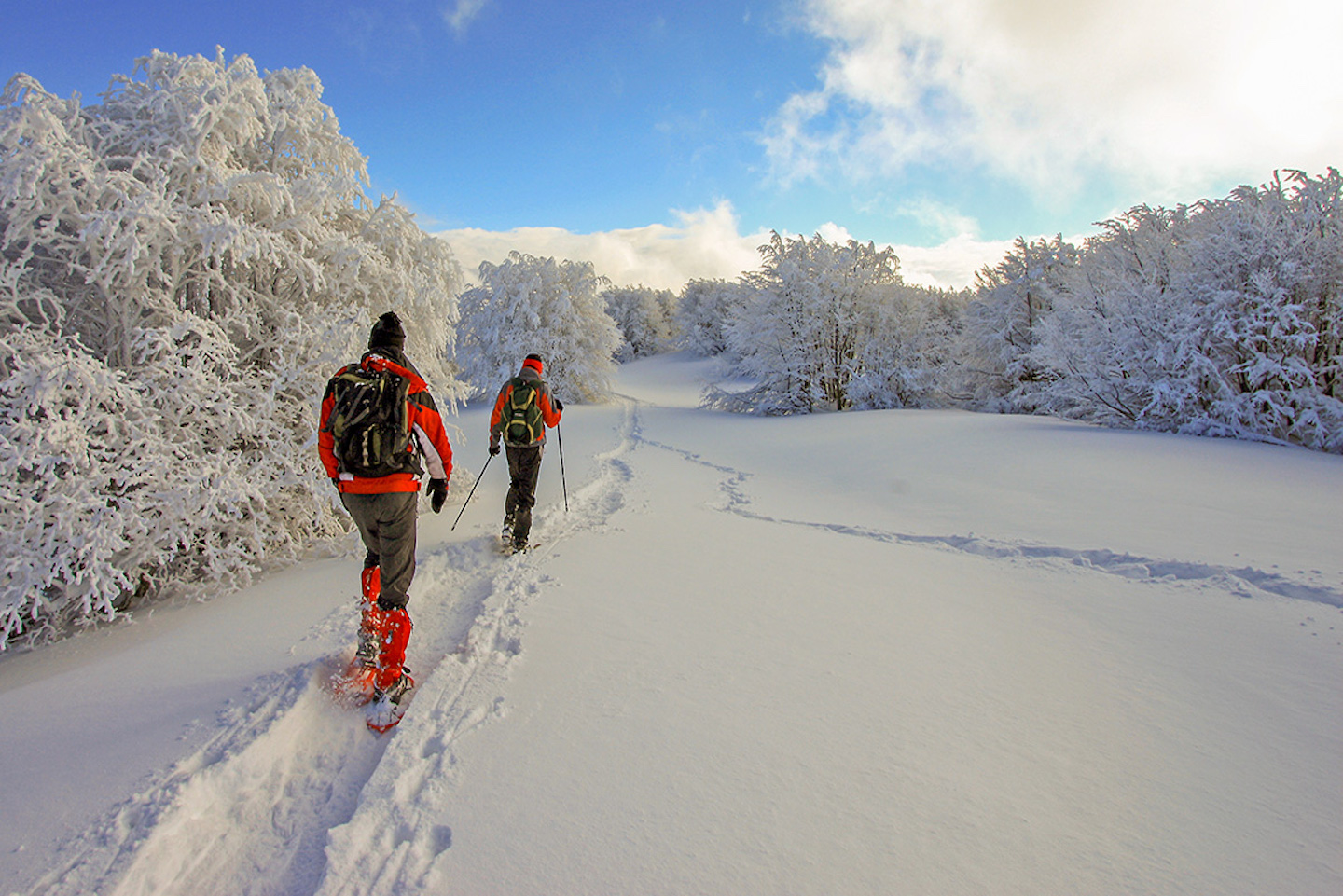 Monte Falco e Monte Falterona
You will reach suggestive panoramic terraces, on the border between Romagna and Tuscany, slowly enjoying the purity of the surrounding nature, immersed in the silence of the forest.
Monte Falco marks the territorial boundary between the two regions and basking under the sun's rays from up here removes any source of stress for body and soul.
Upon arrival on Mount Falterona, at 1654 meters above sea level, you will be in Tuscany and you will meet the Cross dedicated to our Lady of the Snows. This is where the Arno, the main river of Tuscany, is born. Don't miss the routes to the thermal springs of Capo d'Arno and Lago degli Idoli.
Lago degli Idoli is the most important archaeological site in the Casentino region, where one of the most conspicuous collections of testimonies related to the cult of the Etruscan world has been found.
In May 1838, following the fortuitous discovery on the shores of the lake of a bronze statuette depicting Hercules, some 650 bronze figurines were recovered, some of which are preserved at the British Museum in London, the Louvre in Paris, the Hermitage in St. Petersburg and the National Gallery in Baltimore. At the Archaeological Museum of Casentino, in Bibbiena, it is possible to admire the finds of recent excavations.
These are places full of history that have meant a lot in the historical development of a territory like Casentino but also of a region that founded the national culture.