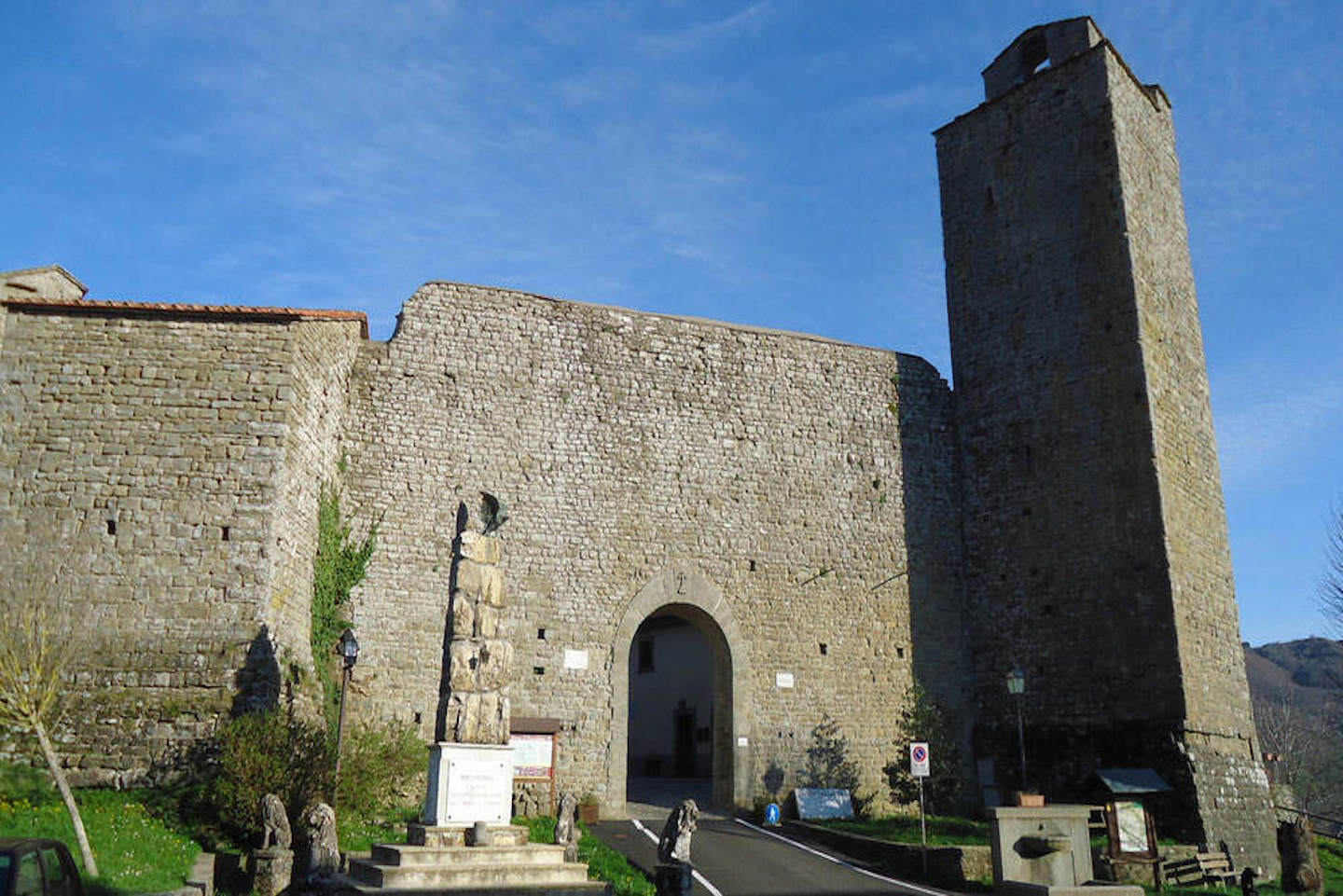 Castle of Montemignaio
The name Montemignaio is thought to derive from Monte Molinaro or Monte Vignaio: the most probable hypothesis is that it derives from the Latin Mons Miliarius. In fact, it is said that the origin of the castle Montemignaio is linked to the passage through the area of the ancient Roman road that, from Florence, through Pelago and the Passo di Crocevecchia, penetrating the southern slopes of the Consuma and Secchieta mountains, joined the main ancient Casentino road that led to Arezzo. Being an important point, therefore, it would have been marked with a milestone (miliarius).
The ancient route was still widely used during the Middle Ages, and this generated the development of the Castle, located in a dominant position at the top of a spur overhanging the valley of the Fiana stream.
The first written document proving the existence of the settlement dates back to 1103. In the following years, and throughout the 12th century, the area was mentioned as belonging to the domain of the Counts Guidi, who built this castle, known as 'Castel Leone' or simply 'Castiglione'. The castle of Montemignaio remained in the possession of the Guidi until the revolt of Castel San Niccolò in 1348, when the rebellious population that had risen up against Count Galeotto, chose to submit to the Florentine Republic.
Remains of the castle walls still partially surround the village. To the right of the main entrance gate, the mighty tower, which also served as a bell tower, still stands out, while to the left a second tower, probably originally a twin, is now considerably shorter. The two towers are joined by a mighty curtain wall, into which opens the beautiful round-arched doorway that leads to the heart of the castle. Once through the entrance, on the left, the majestic remains of a palace – first the residence of the Counts and then of the Florentine Podestà – and of the square-shaped keep, rise up. In the curtain walls you can still see the walled form of what was once the door leading into the courtyard of the Palagio. Today, to access the splendid courtyard, which has a well in the centre, one has to go around the outside of the walls from the right of the main gate. Immediately behind the keep, stands the primitive little church of the castle called "di Sant'Agata", but dedicated to Santa Maria della Neve. The whole complex, which is quite well maintained, is one of the best examples of a Tuscan fortified medieval mountain village.
For more information
Comune di Montemignaio
Via Pieve, 45, 52010 Montemignaio AR
0575 542013