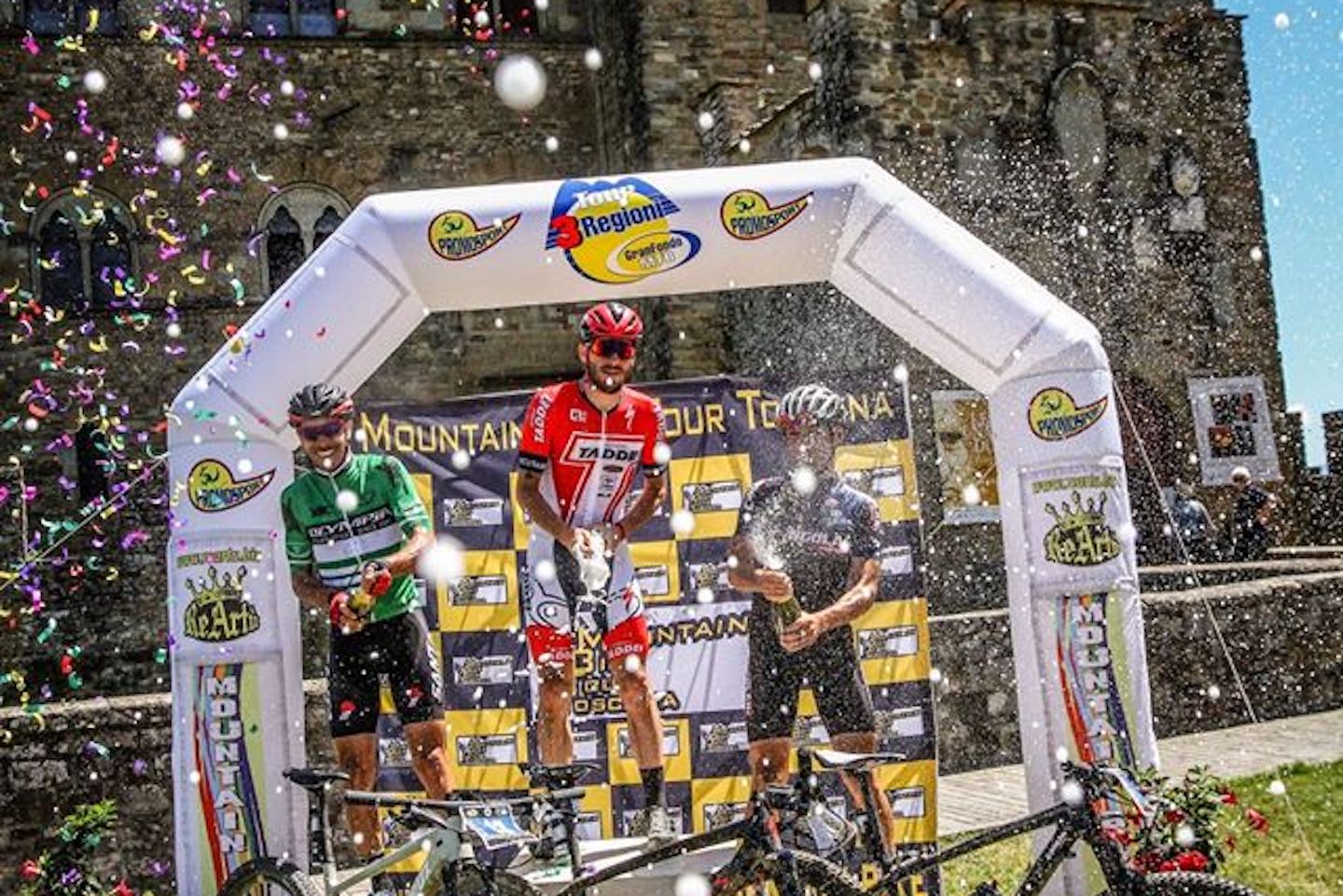 Granfondo Poppi
Challenging but extremely relaxing, this completely rideable route takes us into the splendid Casentino forests.
The starting point is Poppi, a medieval village on the list of the most beautiful in Italy, known for its historic castel of Conti Guidi. Outside the walls, the route climbs towards Fronzola, once known for another mighty castle, of which only a few remains of the walls are left today. Continue to Larniano, and from here turn towards the "la Docciolina" path, the most challenging point of the entire route, made up of rocks and treacherous climbs.
Back on the main road, the route winds its way along state-owned paths (accessible only by mountain bike or on foot) to arrive at the Croce del Pratomagno, a historic iron monument inaugurated in 1928, visible from all over the Casentino valley.
From here, descend through Poggiomoro to the village of Quorle, from where a fast single track leads easily to Becarino, from where, in a few minutes, you can easily return to Poppi, the starting point.
GRANFONDO POPPI – Short route
Departure: Fronzola
Arrival: Rimolle
Km: 16 km
Difference in height: mt. 350 
For further information
G.S. Poppi
Via Europa 20, 52014 Poppi (Ar)
GRANFONDO POPPI – Long route
Start: Fronzola
Finish: Rimolle
Km: 49 km
Height difference: mt. 1700 
For further information
G.S. Poppi
Via Europa 20, 52014 Poppi (Ar)