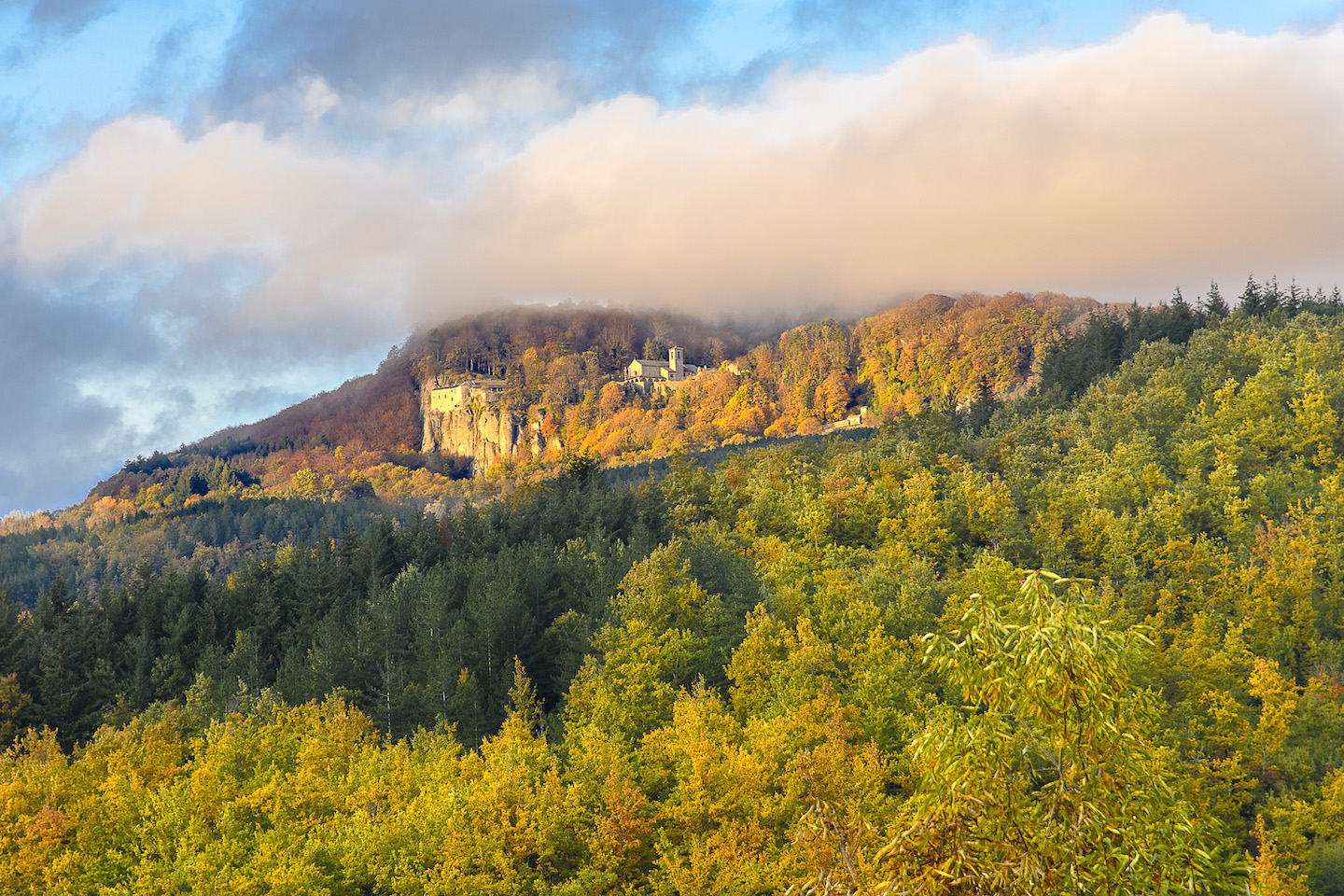 Autumn
In autumn nature prepares to face winter by showing off its most beautiful colors and in the villages, you can already breathe the crisp air that heralds snow. The season that anticipates the cold winter offers landscapes and products that will catapult you into a magical world.
The forests are tinged with a thousand shades of yellow, red, orange and gold and it will be beautiful to immerse yourself in the mantle of fallen leaves that create a palette of unique colors. The landscapes are filled with bright colors that give photography enthusiasts unique cover shots!
The villages are empty but perched by the scent of wood burning in the fireplace and chestnuts roasted on the fire. The search for seasonal fruits under the mantle of fallen leaves shows the first mushrooms that spring from the moist earth, while the animals take advantage of it to prepare for the winter season.
The deer, the king of the Casentino forests, makes its love song echoing in the valley below.
The scents will accompany you on walks and the landscapes with a thousand colors will surprise you in the most beautiful and unusual season! Autumn!