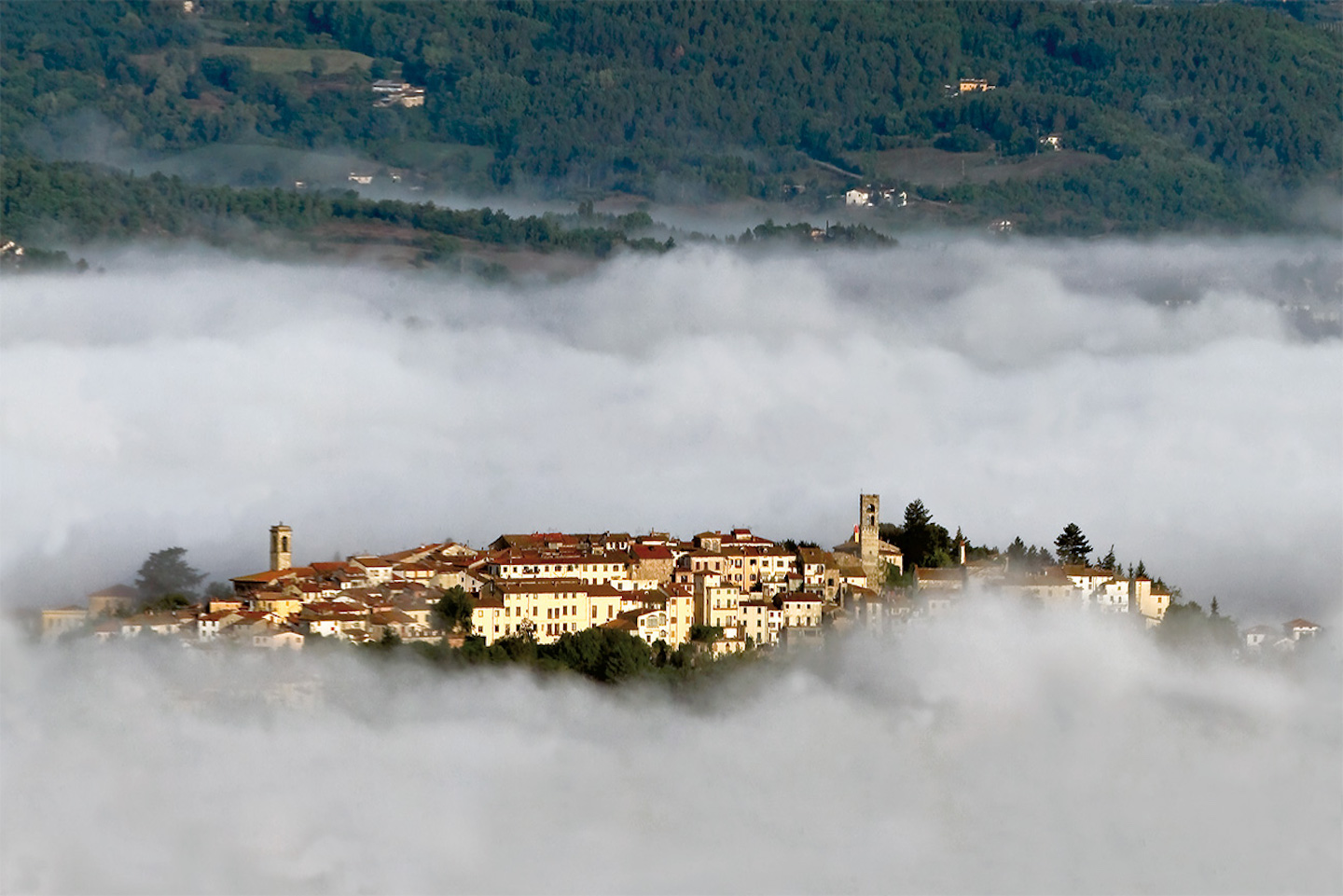 Bibbiena
Bibbiena is the largest center of casentino,the most populous. This area was inhabited since ancient times, as evidenced by the numerous Etruscan settlements and Roman villas found not far from the center of the village. Its foundation dates back to 979 .C.
The medieval past of this village can be breathed in its small silent streets, although the vestiges of that historical period are now few, due to the numerous looting suffered until the end of the fifteenth century. Bibbiena,as you can admire today, has exquisitely  Renaissance architecture with numerous stately palaces, such as Palazzo Martellini  and Palazzo Dovizi.
The historic center of Bibbiena stands on the top of a hill, at the highest point of which is Piazza Tarlati,the main square of the village, with its terrace that offers a sublime view of the entire valley. The square is framed by the loggia of  Palazzo Bruni,built on the ruins of thebishop's castle of which the beautiful bell tower remains as the only testimony.
A few steps away there is the church dedicated  to Saints Ippolito and Donato  in which important works of art are preserved including the great 15th-century polytych of Bicci di Lorenzo. From the Propositura, through stone stairs, you can go down to Via Berni and visit the Oratory of San Francesco, a neoclassical building of the Baroque interior. Niccolò Matas, the architect who designed the oratory, also worked on the project of the Teatro Dovizi, adjacent to the square, renovated in a "Bibienesco" style, that is, that of the Galli family called Bibiena for their origins, who for over 150 years worked as painters, architects and set designers at the main courts of Europe.
Also in the historic center, we remember the church of San Lorenzo,famous for the Robbian terracottas  kept inside,  the Archaeological Museum of Casentino,among whose finds stand outthe Etruscan bronzes  of Lake Idoli and  which is also a tourist welcome point and the Italian Center of Author Photography,a reality directly connected tothe prestigious FIAF organizing photographic exhibitions of national importance.
Outside the historic center, immersed in the Bibbienese countryside, we find instead the Sanctuary of Santa Maria del Sasso,a Renaissance complex of greathistorical, artistic and religious value as well as a national monument.
Among the hamlets that are part of the municipality are Gressa, with its ancient castle located on the top of a rocky outcrop, and Serravalle, a small village immersed in the Casentino Forests NationalPark.
Learn more about Bibbiena